Last month, we stepped up to help our friends at TTO (The Theater Offensive) raise money for their programs. TTO is Boston's LGBT theater and arts group. Man this was a BLAST! The fundraiser was called, ClimACTS! Unbound and was held on March 20 at Rumor, one of Boston's best club spots (100 Warrenton St.). We love the gang at The Theater Offensive. Please consider hitting them up with a donation.
The sexy fucks in the group pic below are from the Boston chapter of the HBGC (Hispanic and Black Gay Coalition). We've been chatting with them about helping with some outreach/education stuff, too. And Cazwell is such a sweetie – and even sexier in person!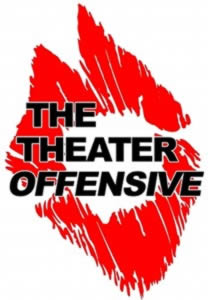 This excerpt from the RainBow Times says it all: ClimACTS! is unlike any other fundraiser. Hundreds of the Boston LGBT community's most influential and fun-loving folks will get together for delicious food, stunning celebrity performances, exuberant action on the dance floor, and the legendary fantasy auction. Legendary drag performer Sherry Vine will emcee the event, featuring one of the best auctions around, Hello!!! a Fluffer package donated by The MaverickMen WOOF! and performances by Cazwell, the notoriously oiled up "Ice Cream Truck" rapper. ClimACTS's signature glittering guests and gender-bending go-go dancers mingling with guests all night long. ClimACTS! is the "can't-miss party of the year" according to the Boston Phoenix, and this year the party is breaking bounds. ClimACTS! Unbound celebrates queer sexual liberation to support The Theater Offensive's arts programs by, for, and about the LGBT community in Boston's neighborhoods.