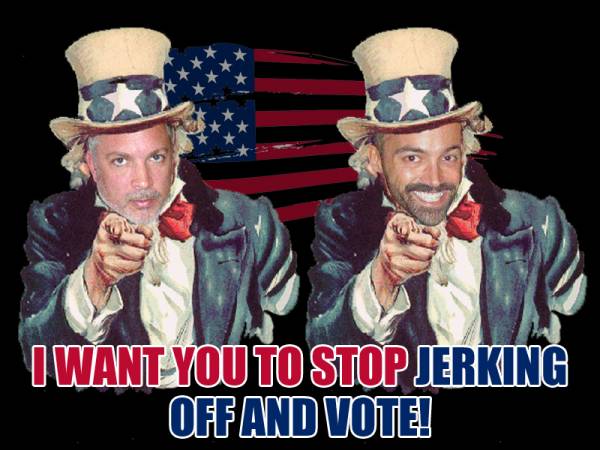 We know you come here to MaverickMen.com to get your stroke on and blast your load, and we LOVE you for choosing us, we really do, but not only do we want to help you get off; we'd like to help you live your life with respect and decency and the freedom to love and be loved and be who you are without fear.
We live in an amazing country.  It's not perfect, but we love it and one thing we can all agree on is the importance of our right to vote.  Quite possibly the best thing about this country is having the freedom to choose who represents your political interests.  If you feel like seeing change and growth in our country to make it a better, safer place to live and love in, there's one very important thing you need to do – VOTE!
Some people just don't get how important it is to vote.  We're content with our TV shows, video games, MaverickMen porn (heh), and other distractions.  You can't expect to hide at home playing with yourself and hope that other people will take care of and shape this country!  You and your vote are more important than EVER for the gay, lesbian, bi-sexual, and trans community.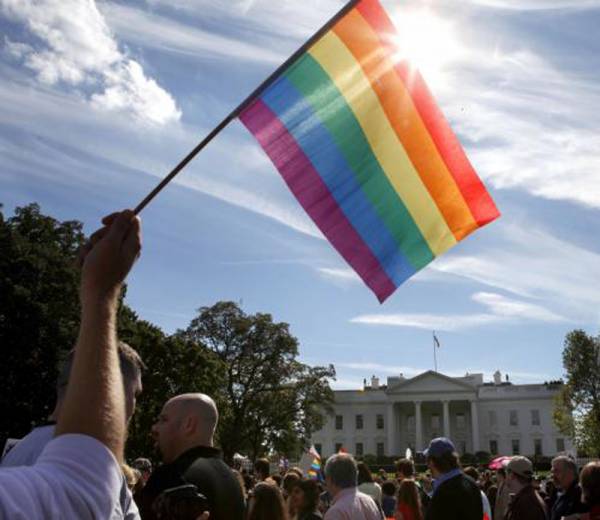 Nearly 50 million young people will be eligible to cast a ballot in November 2012, many for the first time.  That's roughly 1/4 of the electorate! That's fucking HUGE voting muscle power, but not if they (or YOU!) don't get out and flex it!  We need to motivate, register, educate, and mobilize young voters to foster a more engaged citizenry and stronger democracy and take back the sanity that has been lost in America.  I mean come on people; there are some VERY scary people running for office that do not like the way you live your life.  Get to know who the assholes are that destroy our senate.  And for fucks sakes; stop spanking it and get out and vote in your primary elections!
If you vote and snap us a pic of yourself outside of your voting center, wearing an "I Voted" button (or something proving you voted) we'll give you two hours of viewing time on our site.  Oh, and to our awesome members: put your trouser snake away, get out and vote, get us that pic, and we'll give you something special, too.
PS – and if your primaries have already passed (a few have) and you voted, then prove it!
Send your voting pics to ColeAndHunter@MaverickMen.com, subject line "VOTED".