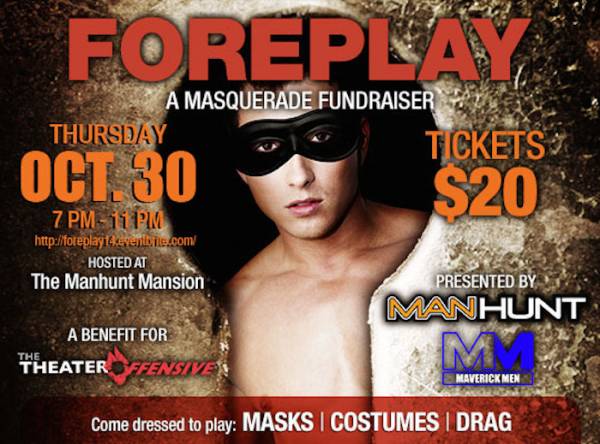 JOIN US on Thursday, October 30th for Foreplay: A masquerade fundraiser taking place at The Manhunt Mansion. Tickets cost $20 and 100% of the proceeds go to benefit The Theater Offensive. Tickets are only $20 and will sell out so plan accordingly and come dressed for the occasion – cash prize will be awarded for best costume.
Thursday, October 30th – 7 PM to 11 PM
Music provided by disc jockey Jim Clerkin (we LOVE gay Jim!!) from KISS 108 with appearances by The Sisters of Perpetual Indulgence (we LOVE our Sisters!). Sips and snacks will be provided by Boston Chops (we fukkin LOOOOOOVE all things Boston Chops!).