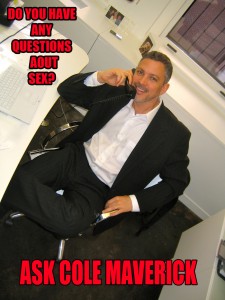 We continue to get a TON of questions regarding the good ol' rim job, so I'm creating another post on the delicious subject of ass eating in hopes of putting it to rest once and for all.
FAN: ____ from tmblr asked you:
Hey Cole –
I'm surprised people don't get ill from rimming. have you ever got ill. I love the idea of it, its so hot and I want to lick ass, its so intimate, but how do you do it safely? Is washing before all you have to do? I heard its still a bit risky even after washing? Is it?
The sexilogical term for rimming is, annilingus, or oral-to-anus contact. Just so we are clear here: you're asking for my advice while you know that I'm not a health care professional. So, I will tell you this in my humble opinion as a long time supporter of man ass and all its magic and wonder! Rim jobs are something Hunter and I love (a lot!). There is nothing hotter to us than munching on a hairy muscle ass – YUM YUM! I'm hungry just talking about it. I would say rimming has benefits and risks, like most any sexual behaviors such as sucking, fucking, or even kissing – they all have risks.
First, the benefits; um, hello it's fucking HOT! Most people will say the psychological arousals of burying your face near the anus and the heightened nerve sensations and pleasure felt around the cinnamon ring are the most common yummy benefits. Have you ever sat on someone's face with his or her tongue buried deep in your cherry pie hole while you jerk off? If you haven't done it yet, then put that one on your bucket list. Trust me.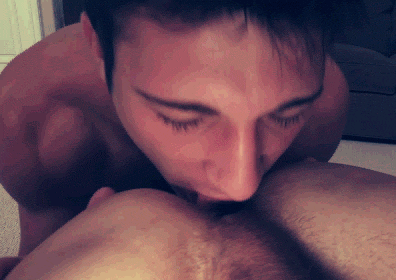 There are risks, yes. If you don't get your hepatitis shots like every good gay should, then your risk factor increases. And come on people; wash your damn ass before you play. I suggest a nice warm soapy shower to make sure the hinny is all nice and squeaky clean before you munch. Get in the shower, spread your cheeks, get your butthole right under the water and make it sparkle! There's nothing more inconsiderate than showing up with a less than clean bum crack. If my Hunter can keep his beautiful button pristine 24/7, then you can, too!