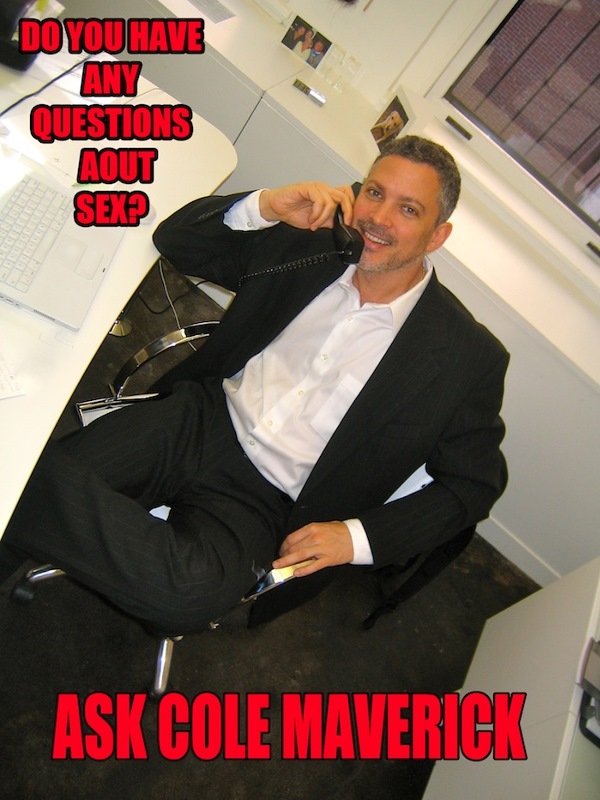 Okay so I wanted to address a very common question, many people email us on this subject – we literally get hundreds of emails asking: Cole and Hunter, how do I get my guy to bottom for me, or why does it hurt my guy when I am topping him, or what's the best way to fuck without it hurting, or how do I penetrate my man's hole etc, etc.
Hunter and I have our own rules when it comes to penetrating boy pussy, lol. Rule number one, your bottom needs to feel comfortable and relaxed so chill out, make out, and get comfortable. The next step should be cleaning out his butt approximately an hour ahead of fuck time (how to do that is another post). After he cleans out, he should spend some time chilling at least a half hour before anything enters him. His insides need to relax for a bit after the cleaning process, which allows his body's natural lubricants to come back. Then, after that you should treat your guy to some serious ass worship; start off with him on his belly and ass up. Massage his legs, feet and butt, and tease his ass a bit and slowly lick and eat his hole for a while – munch munch munch.  Sometimes I have to pry Hunter away from a guy's butt because he LOVES to eat ass so much.  When you start to hear him moan and feel him arch his ass up into your face, then he is ready for some digital penetration. Just use ONE finger at first with LOTS and LOTS of lube, did I mention the lube; lots of lube. After you gently probe and play with his hole with one finger then insert two and stop at two. You will know if and when it's time to penetrate. Positioning is important, I personally like to fuck a guy when he is face down flat on his belly; chest flat and ass up – that way I can get deep full penetration. To get his ass as high as possible while he is flat, I slide my knee behind his knees and push outwards to naturally arch his lower back. Then when his ass is up, slowly insert the head of your PRE lubed cock, all the while staying in control by firmly holding on to your bottom to show him you are in control. Then slowly slide your cock in. Once you are all the way in, it's good to lay on them adding your entire weight, and some ear nibbling and lip sucking is a good distraction to the pressure they may be feeling with your cock inside them, so kiss away. Personally, I hate power bottoms that try to fuck my cock with their ass, hahah. I like the control of topping. If your bottom is super tight or is just nervous, you should have them sit on top of you in the saddle, that way they can guide your cock in at there own pace. We recommend that for beginners or tight asses, lol. Once your bottom boy relaxes, you should be ready for all positions.
Hunter loves to watch his cock slide in and out – that makes him shoot right away – and he likes to pound away hard and fast like a jackhammer. He likes fucking guys on their back, while pushing back their legs and pinning them down so he can look em square in the eye, lol. Everyone is different with what they prefer, so here are some images of different penetration positions. A very important point should be made here; IF you are FUCKING raw you should know your status. Testing is so easy and fast now that there is no excuse why everyone shouldn't know their status. Tops and bottoms have an obligation to each other, it's about mutual respect, be honest to your partner and don't fuck if you don't know what's up. Easy enough, right?