Erik randomly texted us while he was on his lunch break to ask if we wanted to get in a quick one and I jumped at the chance since he works right down the street. When I picked him up, he was wearing his construction uniform and I almost came in my pants. There is no denying the hotness of our tall, horse-hung construction worker bud. As you may remember from our first video with him, Erik and The Bum Bandits, Erik was a dedicated top for most of his life until he met us. We showed him how amazing it feels to bottom for two experienced tops. It took lots of coaching and ass eating and cock sucking (such a chore haha) to finally get him to bottom. Much to our delight, he had such a great time bottoming for us in the first video that he decided to let us own his hole again. We were both so fucking excited to get balls-deep into that muscular ass. A white boy with cakes like that is a deliriously wonderful thing. Erik has a round and hard ass with blond peach-fuzz leading to a delicious pink quivering hole. And as if that ass alone weren't enough, his fat and thick beauty of a fuck-stick is a dream dick. You will love watching us nail his ass to the wall. His moaning and screaming is too hot too handle.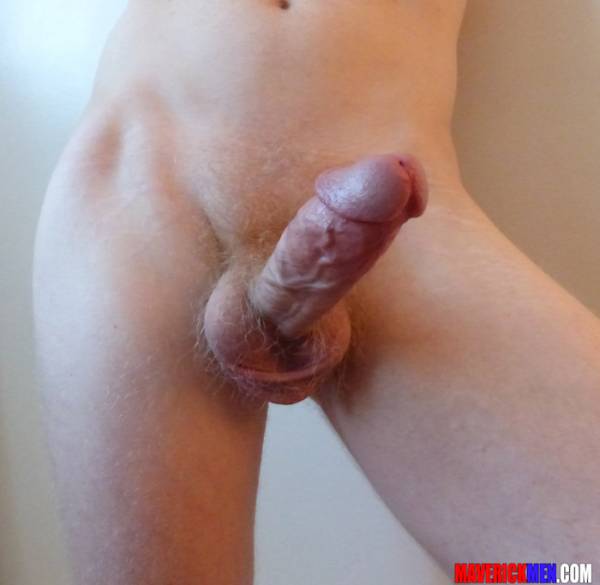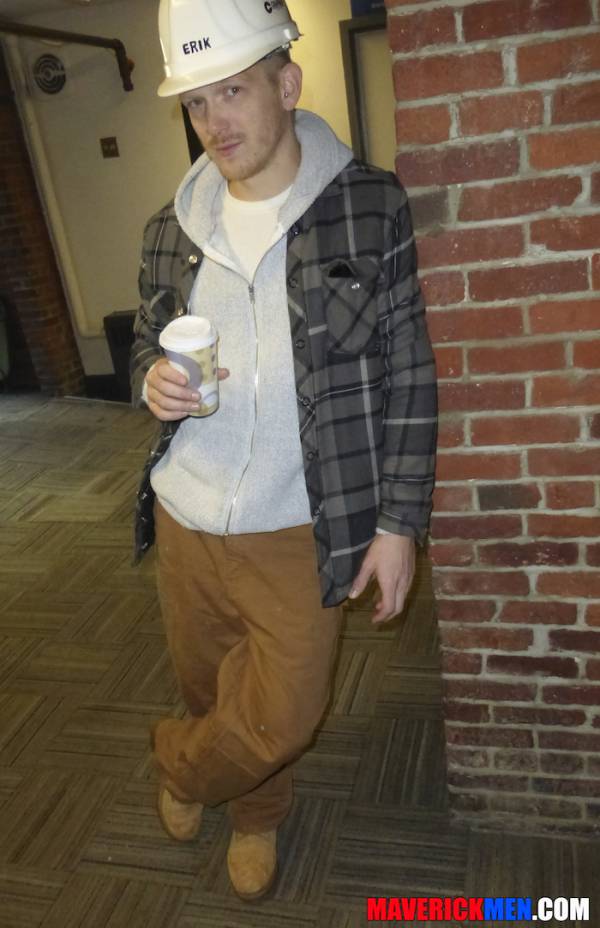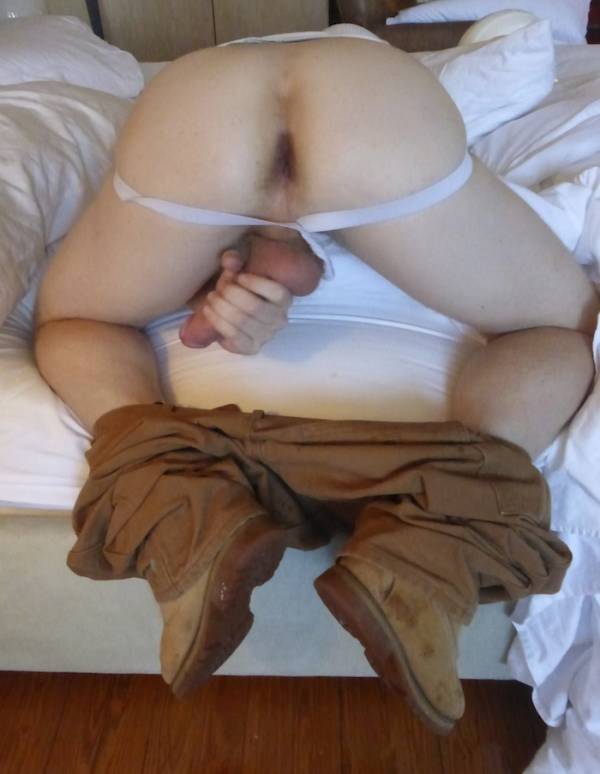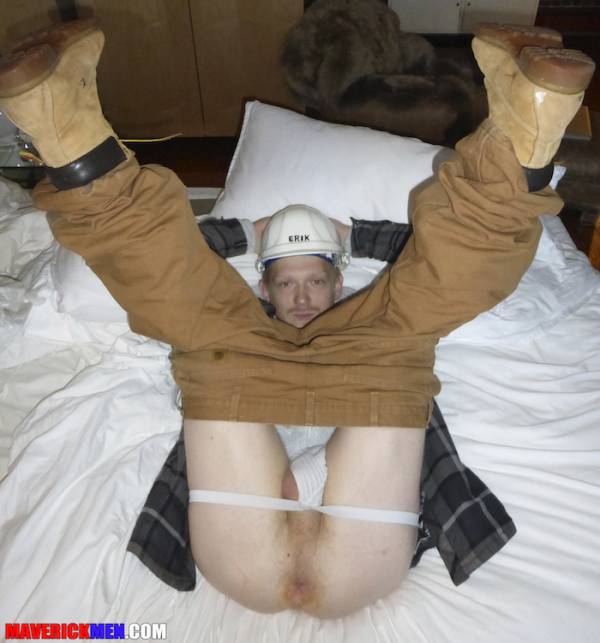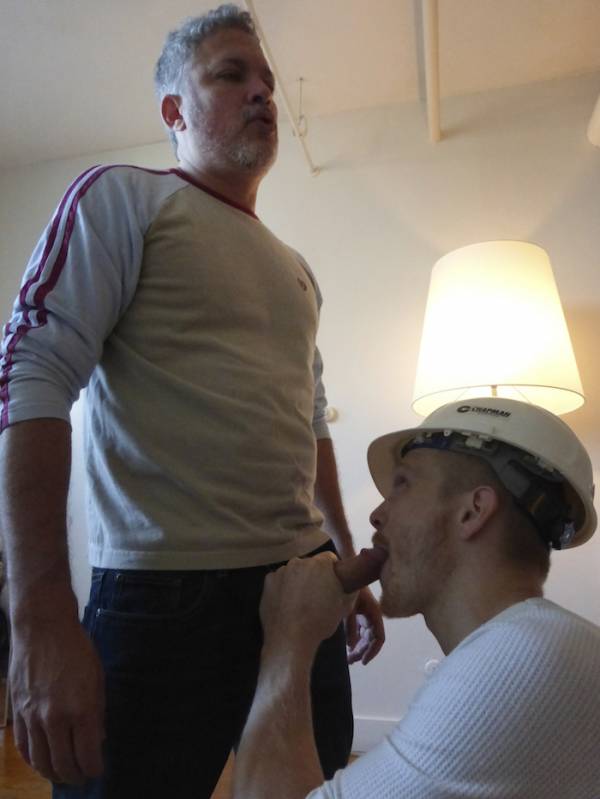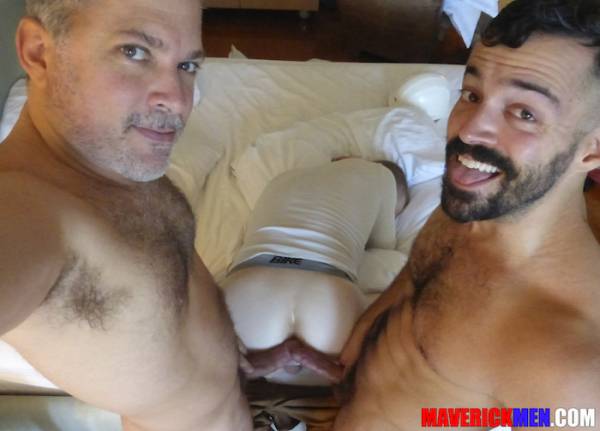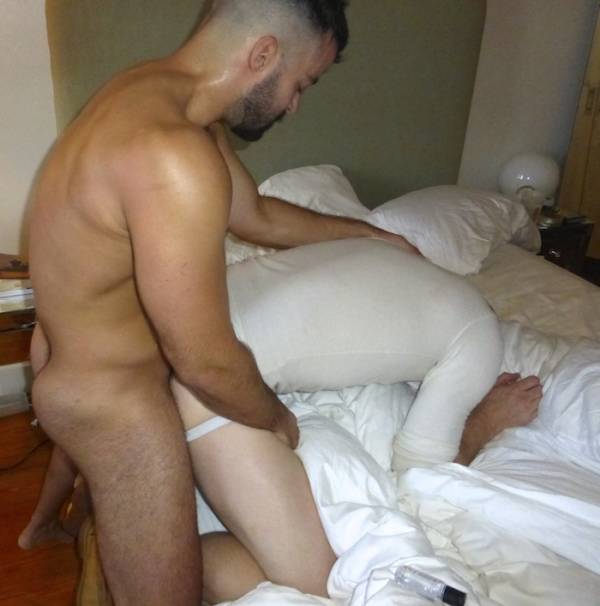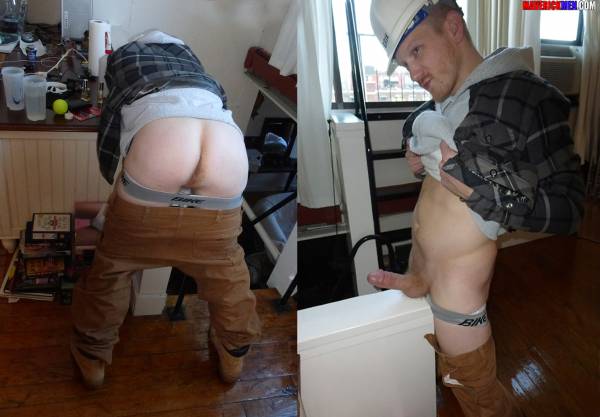 View The Full Post
1. You must want to suck dick. You must enjoy it.
2. Get into a comfortable position when you're about to give head. And for fuck's sakes, don't rest your pointy elbows or heavy forearms on your partner as you're sucking his cock. Let him enjoy it without feeling any distracting pressure on his thighs or stomach.
3. Ask your partner how he likes his dick sucked because everyone's cock is different.
For instance, some guys like it hard and fast like a vice grip and a vacuum. Some guys like its slow and gentile as some cocks are very sensitive. Most uncut cocks are highly sensitive and should be sucked gently, but then again, always ask the guy to whom the uncut cock is attached. Some Guys love it sloppy and wet with lots of spit. Some guys hate it sloppy and find the slobber distracting. Some guys with bigger cocks like it when you use your hand and mouth together as an extension of your mouth. You may also want to put a drop or two of lube in your hands while you suck and stroke it. Encourage your guy to put his hand on the back of your head so he can show you the rhythm he likes. Ask him to let you know if he likes it and if you're really lucky, he might talk dirty to you (which will give you even more info on what drives him nuts).
Deep-throating is a beautiful art that must be practiced. NEVER deep throat a cock when you're drunk or after having just ate; puke will happen. Puke is (usually) not part of the blow job. If you're good at deep-throating, you should do it in conjunction with regular sucking while incorporating the hand extension explained above. Exclusively deep-throating is only good if the top can fuck your throat till he shoots. Most guys can't hold their breath that long. You can always practice working on your gag reflex with a dildo. Oh, and blow your nose before you blow his dick. We all need to breath and repeatedly shoving a cock into your mouth and throat can over work your mucus-producing membranes which can make everything all snotty.
Lets get back to hands and fingers as I mentioned above. If your mouth isn't as wet as it should be, add a little lube to the cock and your hands or both. Consider cupping his balls with one hand and stroke with the other. Some men love it when you touch and play with their hole as you suck their cock. Some guys have sensitive balls so NEVER just suck one of his gonads right into your mouth without checking with him. I know some men love their nuts tugged and squeezed and some absolutely hate it.
Don't be a suck-and-stop queen. Don't suck on his cock and then stop and ask, "How was that?" Don't just stop and look up at him with his cock in your hand; STAY ON THE DICK. Stop-go, stop-go bjs are annoying and can pull your guy out of the zone. When a guy's getting head he wants to think about the bj and that's it, not why it is that you keep stopping.
Ask your man to tell you when he's close to cumming and when he starts, if you're cool with jizz in your mouth, then keep on sucking exactly the way he likes it until he shoots his load in your mouth. PLEASE PLEASE remember this important bit; during orgasm, don't overstimulate the head of his cock! If you suck the head too hard as he's cumming, then it will most likely ruin his orgasm and all your work will be for nothing.
If you can incorporate rimming his hole as part of the cock worship, then you'll get a repeat customer for sure. But maybe that's another blog post.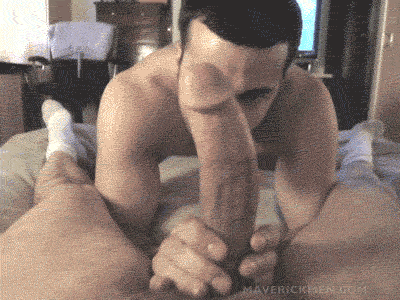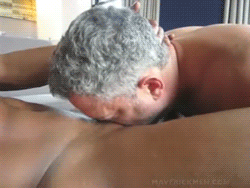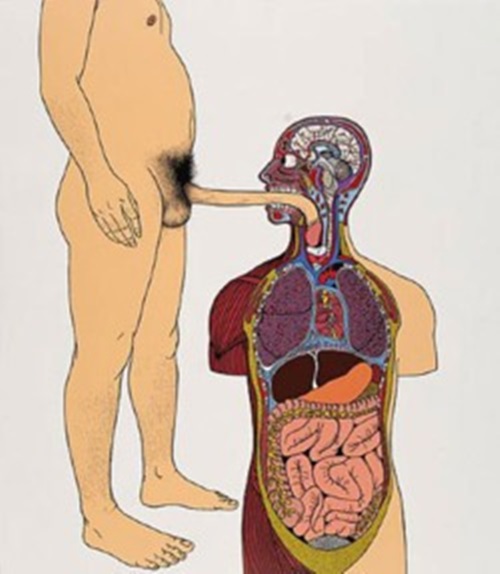 View The Full Post
We were recently invited back to Club EGO in Providence and yet again we had way too much fun. All the guys at EGO from the doormen to the sexy bartenders to boy-wrangler Bill and all his delicious go-gos boys; ALL are welcoming sweethearts! As such, EGO never fails to put on a great show. If you are even in the New England area, we highly recommend that you check out EGO (and hit us up first and we'll go with you, if we can). Boy-wrangler Bill has a bevy of beautiful butts to keep you drooling all night long. Club EGO in Providence is most definitely Maverick Men approved!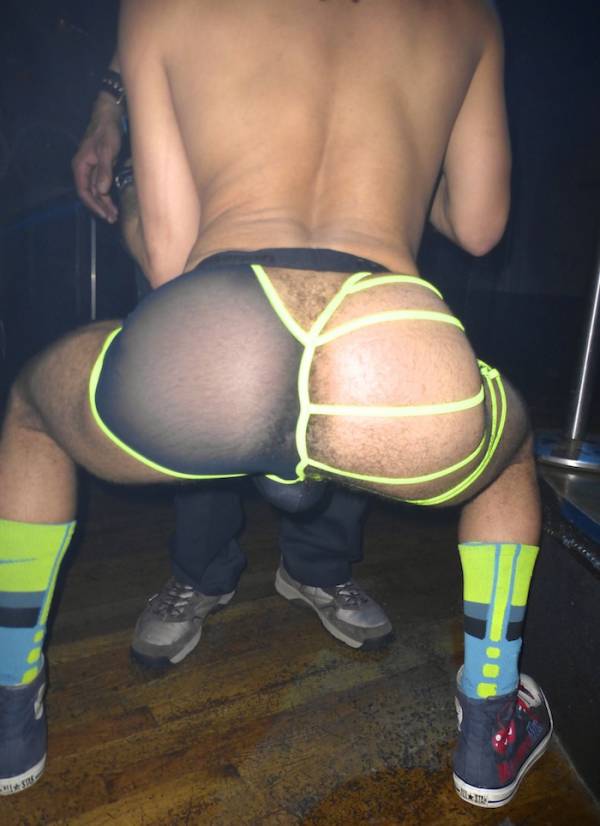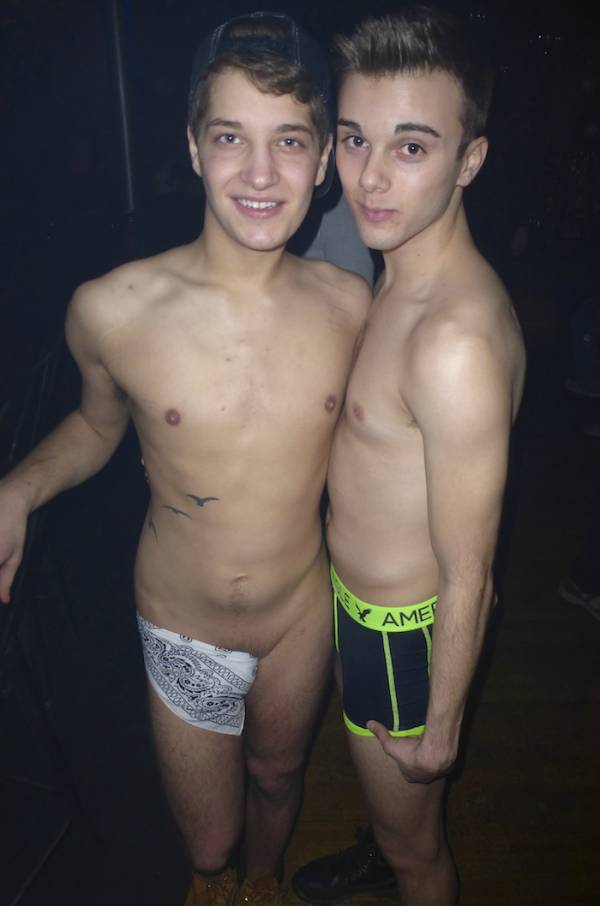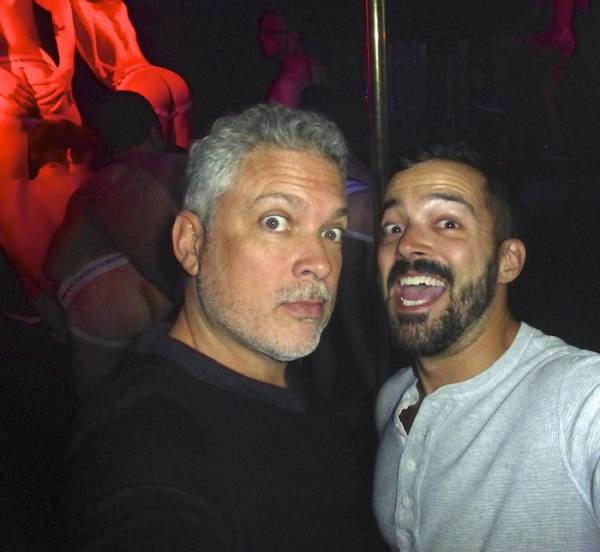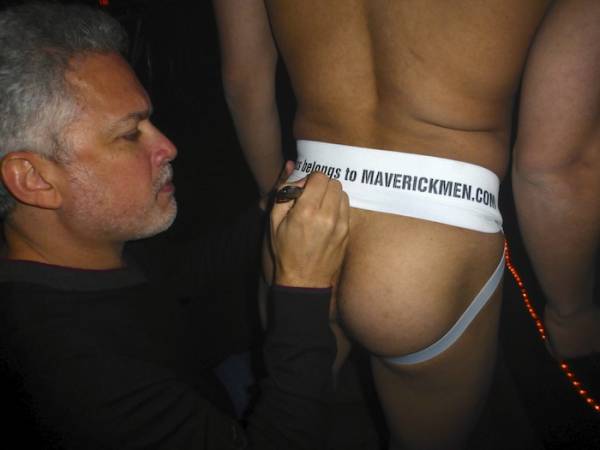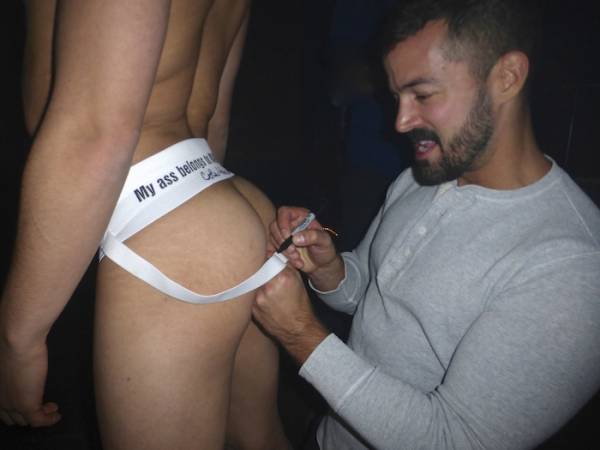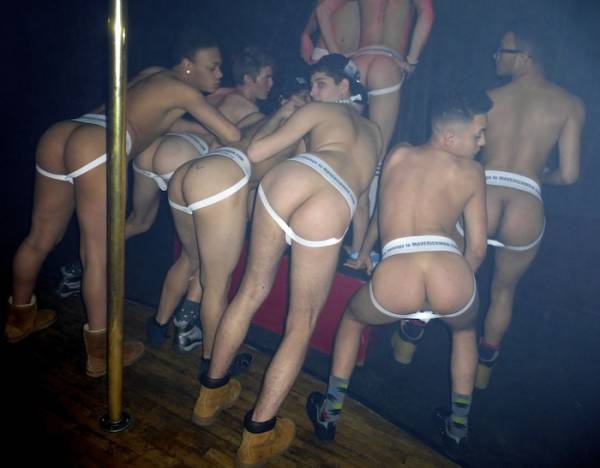 View The Full Post
Back by popular demand is our super hot straight-ish boy toy, Tom. He was hornier than ever and hungry for some hard dick and this time he came with his girlfriend's blessing. Her only request was that we consider letting her tag along the next time. Never let it be said that we aren't open to new things. Anyway, we met Tom at the train station and we were going to take him out for lunch but he was all about that dick! He demanded that we go right back to our place and fuck and that's exactly what we did. We got back to our place, he sat down on the sofa, started rubbing his cock, and the action started right then and there. We may have almost fucked the straight out of him (we'll happily keep trying, if need be). As much as I hated getting lube and cum on my velvet sofa, I couldn't resist that sweet little muscular ass. I guess my concern for the velvet didn't outweigh our need for straight boy ass.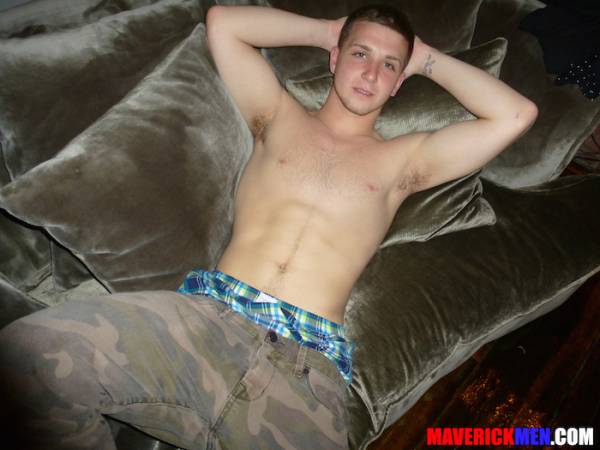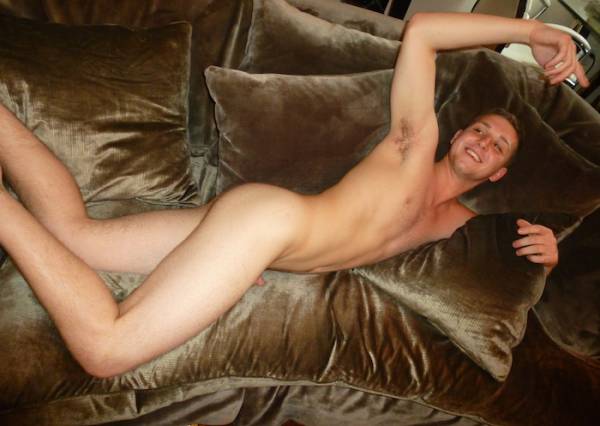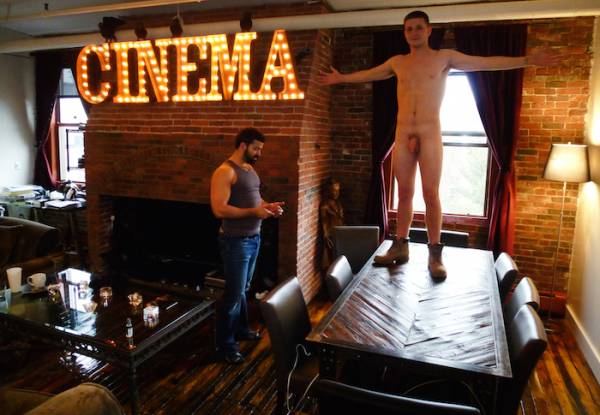 View The Full Post
We met Drake in Florida last year while shooting some footage for MaverickMenDirects.com. We had a pool party and invited over all the guys that were interested in doing a video. It was a great idea as all the guys immediately hit it off. Hunter and I kicked-back pool-side to see who had chemistry. Thankfully, all the guys were drama free and attracted to each other. When Drake stopped by mid-day to meet us, we noticed that all the other guys in the pool were eye-balling him like a pack of hungry wolves, lol. Drake was a bit shy and quiet and didn't jump right into the pool. Instead, he came over and sat down to chat with us with us. He leaned into me and in an almost whisper said, "Hey Cole, I'm a top usually and prefer to top with anyone you pair me up with but I know you and Hunter like to train guys and I'd love to learn to be a better bottom." After I picked-up my jaw off the floor I told him we could do just that! Drake's huge smile and big blue-green eyes lit up. This guy is a passionate lover and a great kisser with a tight ass and huge cock. The chemistry was instant with us and the video is awesome. Something unusual happens at the end of the full version of this video; one of the other guys on the shoot happened to be peeking in while we were shooting and all of a sudden, while the three of us were in bed, this mystery man walked in naked and started sucking my cock! It was so random and so hot.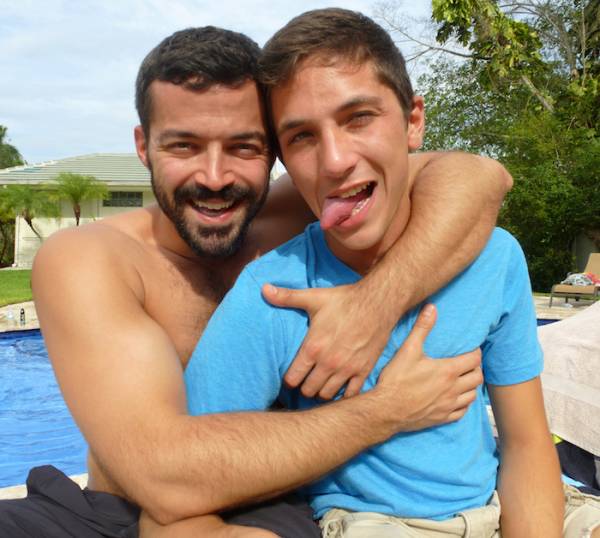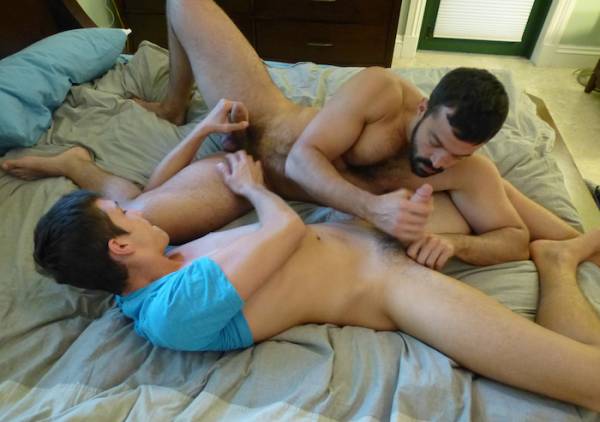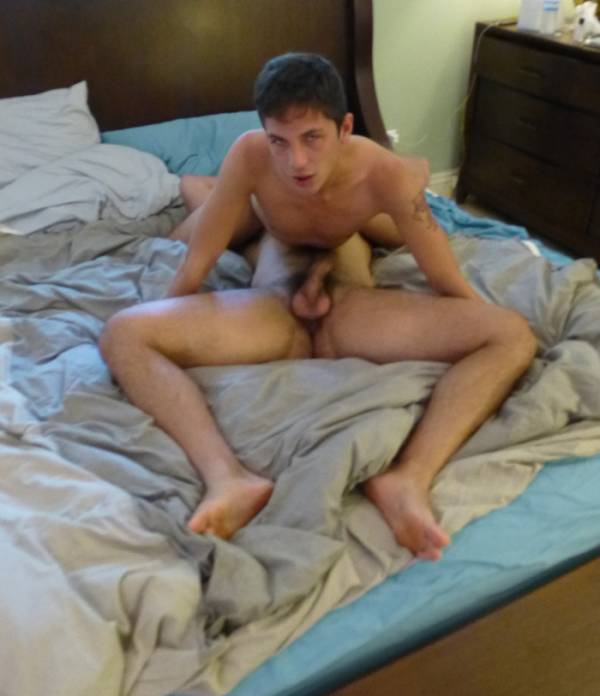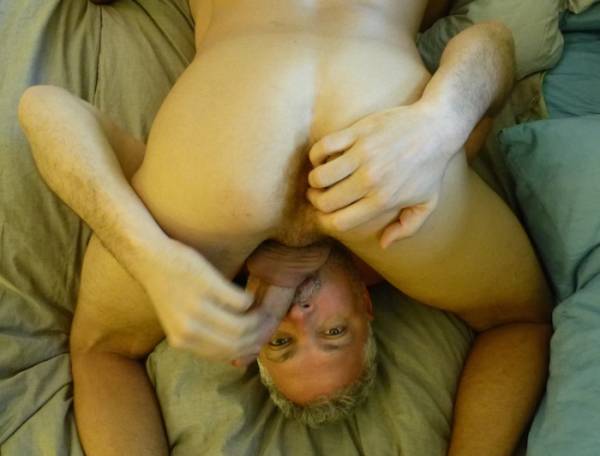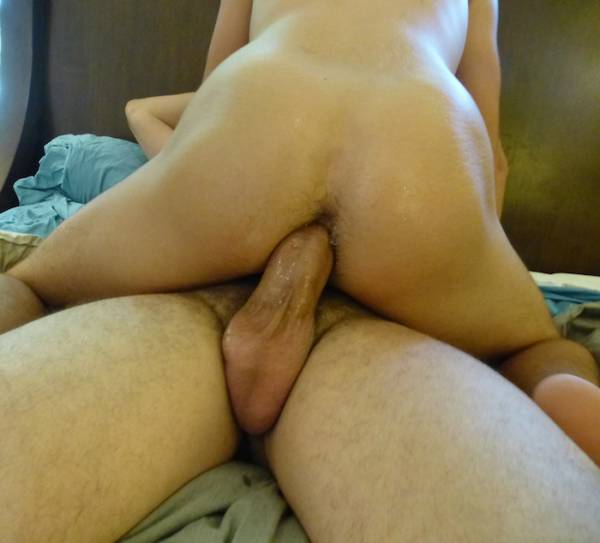 View The Full Post