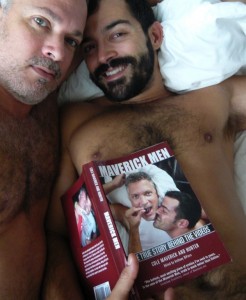 Hey guys, we just got word from our publisher about a special promotion on the paperback version of our book.  Check this out:
"Maverick Men: The True Story Behind the Videos" was released in September 2010, and has since garnered a perfect 5-star rating from book reviewers on Amazon.com.  To kick off the new year, inGroup Press is offering the paperback version of "Maverick Men" for only $11 (originally $15.95), with free shipping to customers in the U.S. and Canada.  This offer is limited to 2,011 copies.
The $11 price and free shipping offer is only available through PayPal.