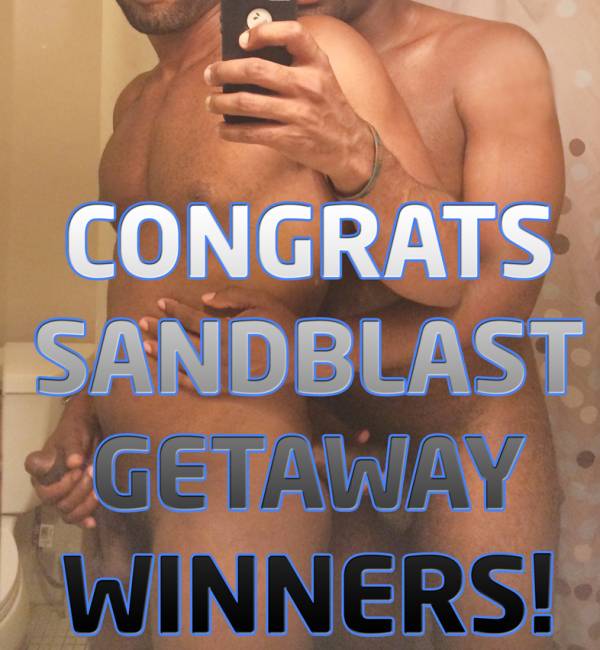 Okay, the SandBlast weekend give away package contest is over! Thanks for all the great submissions (46 total!). You were all awesome and creative but we had to pick just one entry and we chose this sweet sexy couple submission. How could we possibly pick anyone else after this nice message and sexy hot photo submission?!
"Dear Hunter and Cole, my boyfriend and I are addicted to both of you. I have been an avid fan for years. In fact, I read your first book on my phone during my lunch breaks and I loved it. My partner of seven years is also a crazy fan and we love watching you both together. It always gets us in the zone for love and hot sex. We would love to win the tickets to SandBlast Weekend! They would not go to waste. We were actually supposed to go to a wedding in Chicago that same weekend but decided against it, so both of us are already off from work. It's like it was meant to be. We would be coming from DC so the getting there isn't an issue. I would LOVE the chance to meet you both and be officially donned with a MaverickMen jock strap. Here is a photo of both of us:"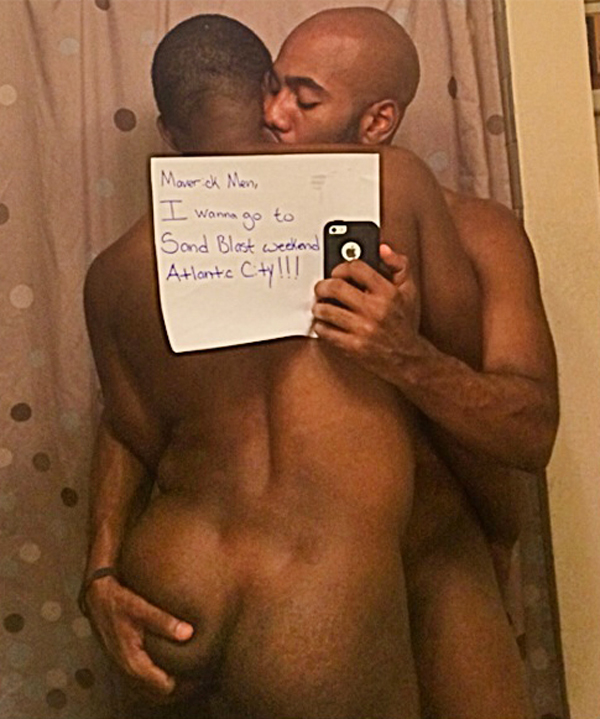 Aweeeeeuh! Thanks, boys! We'll see you in Atlantic City! Your MaverickMen.com SandBlast prize package includes two all-access passes to all eight men's events for the weekend, a signed copy of our book, and two MaverickMen.com jock straps*!
*Please note: jock straps MUST be fitted by the MaverickMen in their hotel room during SandBlast festivities (after several cocktails) to ensure proper fit!