Well, here it is; our very first bear video! We've been getting tons of messages from guys asking us to find a hot bear to fuck down. Since most of the guys we do videos with don't exactly fit the "bear" image, we felt the need to represent the bear community on our site. Apparently we thought otters and twinks were enough but I guess not, lol. I've kind of always felt like I'm a bit of a bear, so I thought we WERE representing the bears. I mean, I'm 6'3" tall and 200 lbs so I'm a pretty big guy. And I've felt like Hunter is kind of a muscle bear, am I right? He's 210 lbs, also 6' tall and he has a thick beard, hairy ass, chest, and legs. So ya, I feel like we've been fulfilling our bear-y obligations on our site. But I guess all that wasn't good enough for you guys since we kept getting emails from you asking for more bears. So Hunter and I went bear hunting and holy honey pot did we bag a big hot sexy bear! His name's Grumpy and he's awesome (in all honesty; he's anything but a grump). He's a big, sweet, sexy, cuddly man-bear with a heart as big as a bear claw, lol. We met Grumpy on-line, then we met face-to-face and Hunter and I fell in love with his deep voice and sexy accent. One of the BEST things about this video is that Grumpy's a true MaverickMen fan and has been for a long time. Apparently he's been lusting after us from afar, not thinking we'd be into him. Haha, WHAT!?!?! Grrrrrrr, we are VERY much into him! What's not to like about a big, sexy Mexi-bear with a BIG thick cock, deep voice, hard muscle ass, big bear arms and thick hairy chest? Hellooooo!?! Best of all; Grumpy is a sensitive cuddly cub at heart. It's important to note that the Grumpster is usually a top bear. He's vers on occasion but he told us that when he takes a guy home, the guy almost always wants the Grump Hump, lol. They always ask him to TOP them. So, because of this, his wish was for Hunter and I to help him rediscover his bottoming-cub side. We did just that, and we LOVED it! We fucked his big man-bear ass like our lives depended on it, and by all accounts he loved every inch of it. Grumpy was SO LOUD that we were afraid that the neighbors were going to call the cops. There's lots of hand-over-mouth fucking in this video, lol. I had almost forgotten what it felt like to tackle and penetrate big game with my Hunter. We had to climb on this big man and give it all we had until he roared! I know you bear hunters will LOVE this hot fuck video. Please leave some love for our big honey Grumpy and let us know if you want to see him in more MaverickMen videos.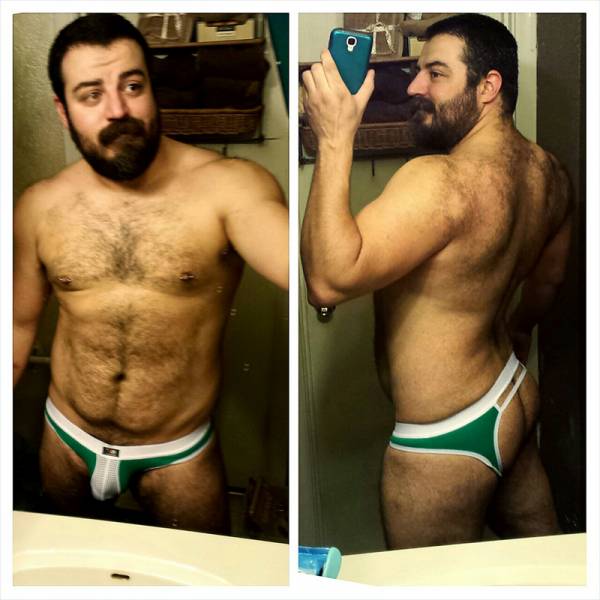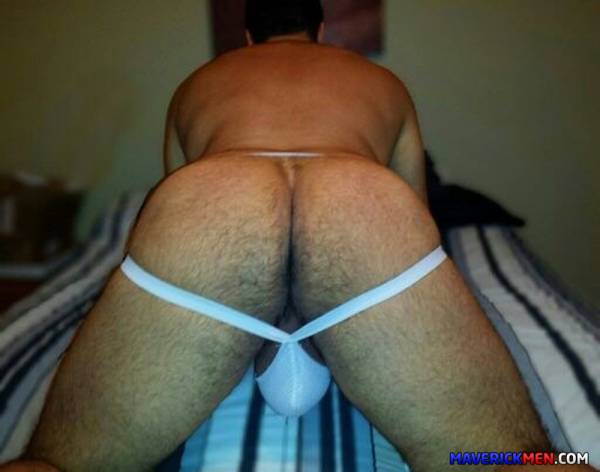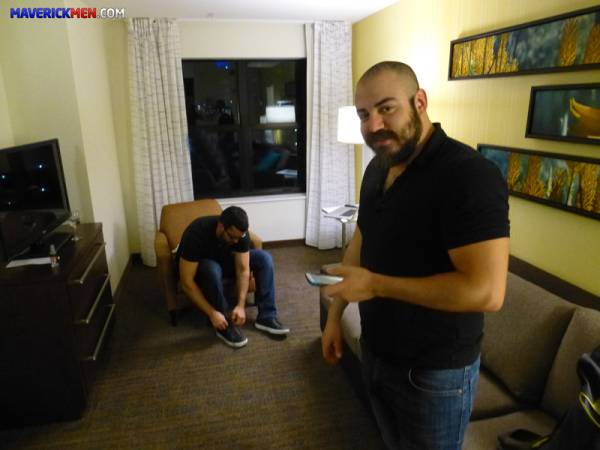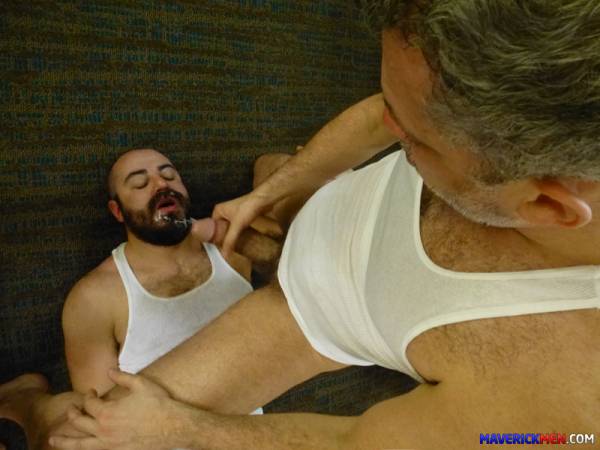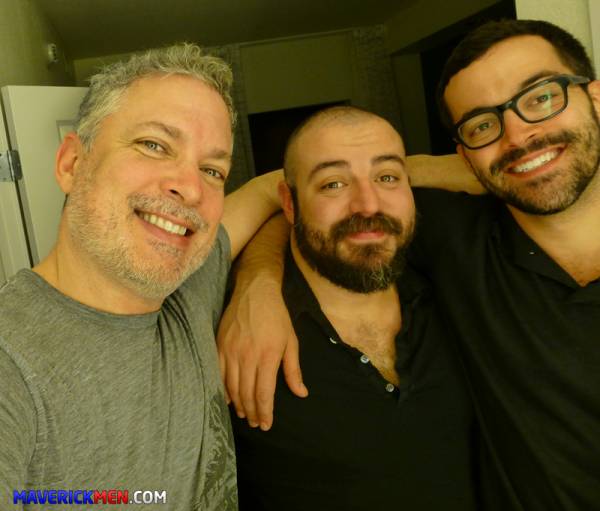 View The Full Post
Some guys are just naturally sexy. For instance, take our boy Eric or as we like to call him, Erik the Viking. At first glance, it may not be readily apparent on the surface just how sexy he is, especially when he's all bundled-up with his hat and thick glasses. But when you take the time to have a closer look and get to know him….BAM; before you know it, you're literally sucked into his hot swirling vortex of sex appeal, lol. We had known Erik platonic-ly for a few years. Then one day he surprised us by saying he was into doing a video. I told him I wanted to start out with a photo shoot to see if the camera liked him. These are the photos from that shoot. And I can say with certainty that the camera loves him. I love it when a guy feels truly comfortable in front of my camera. Erik was right at home being naked and running around our house, jumping up and down on our bed, and just basically having a blast. I laugh every time I look at these pics so I thought I'd share them with you all. FYI, we've done two videos with Erik. Click here to watch this silly sexy viking in Erik and The Bum Bandits. The second video will be out this summer.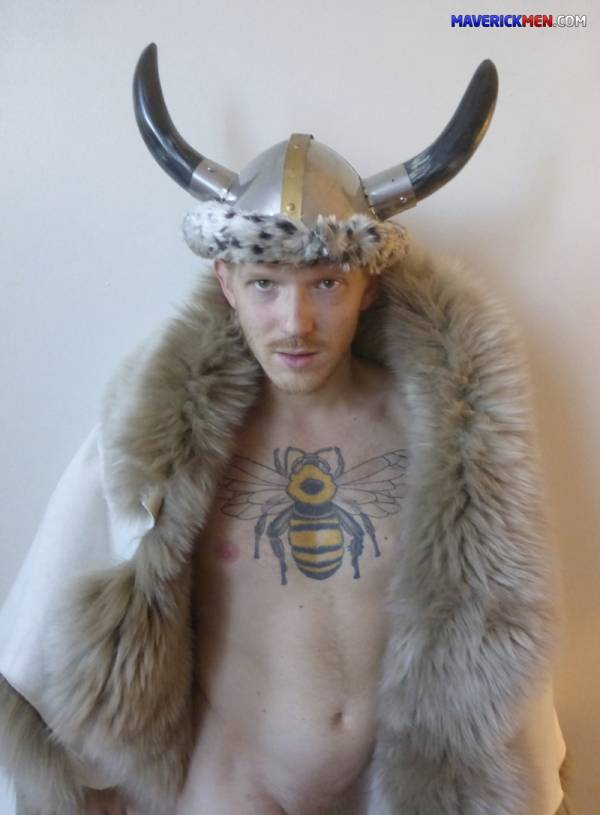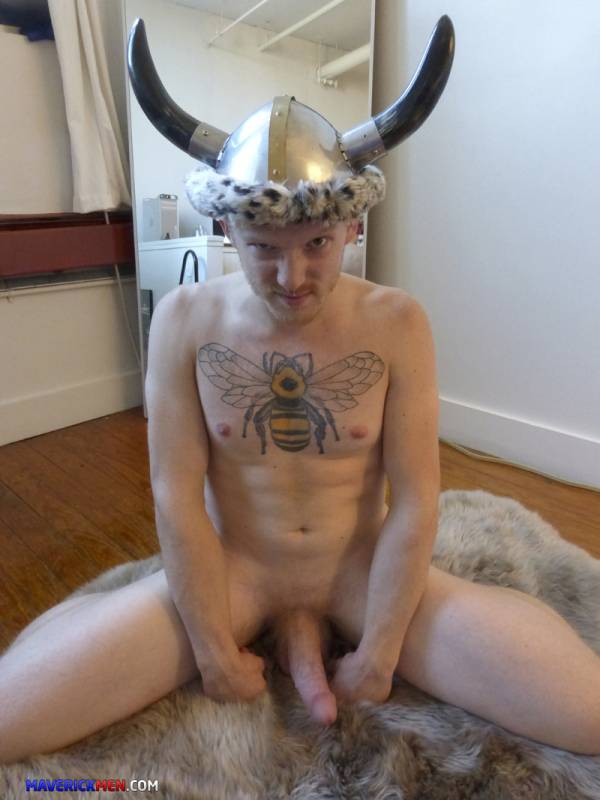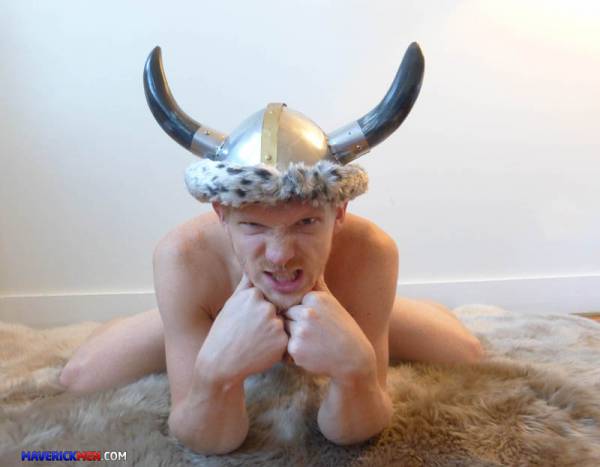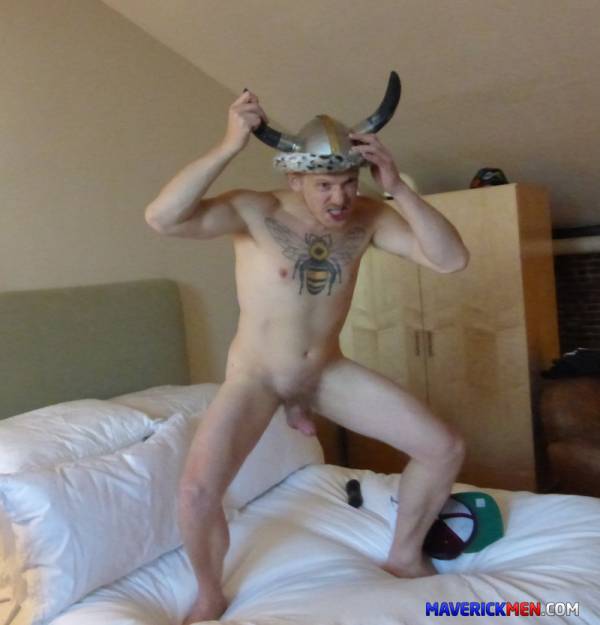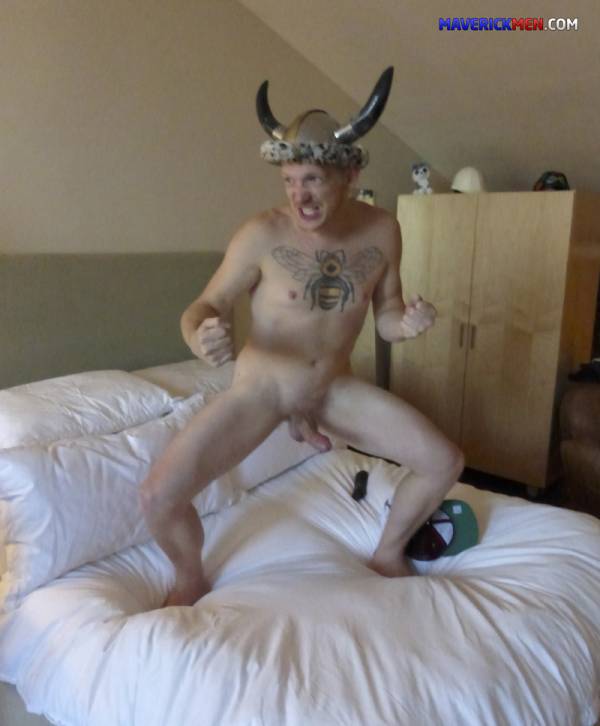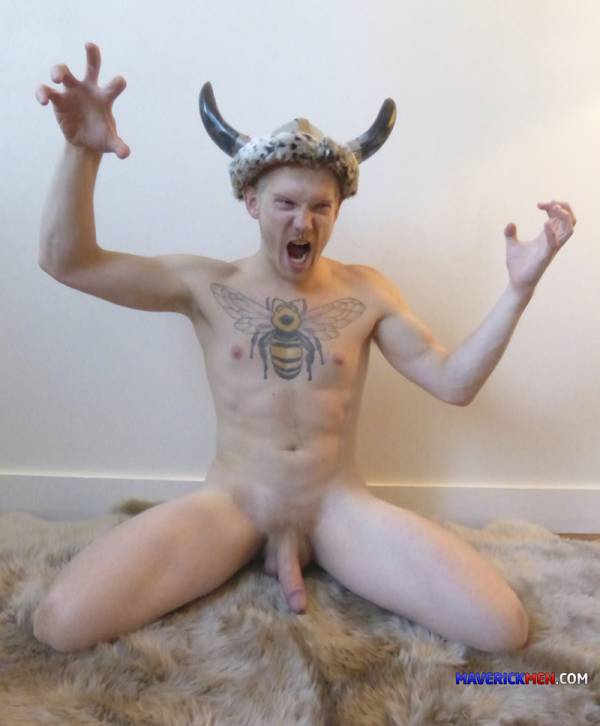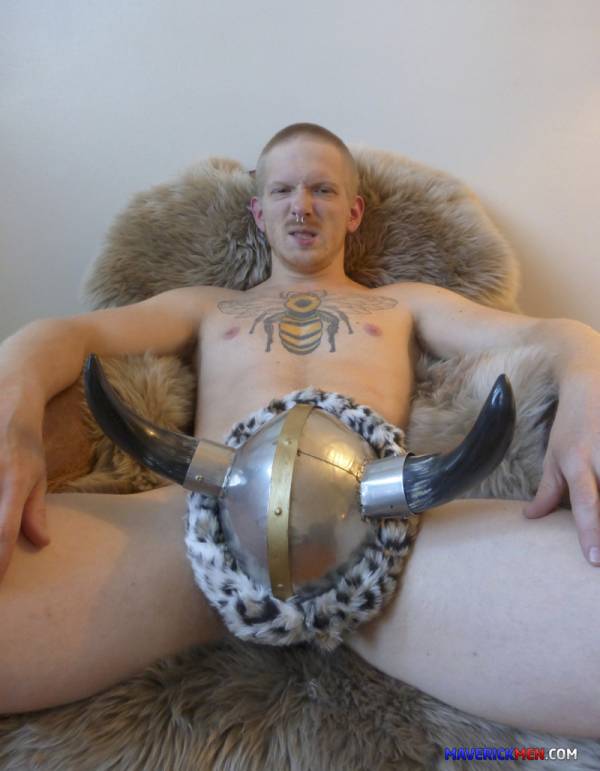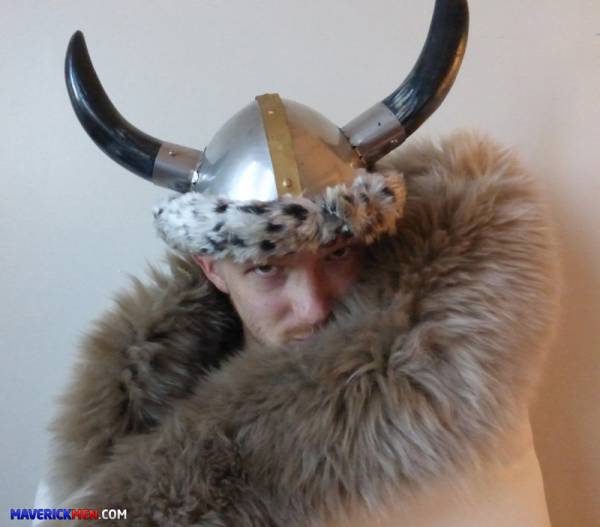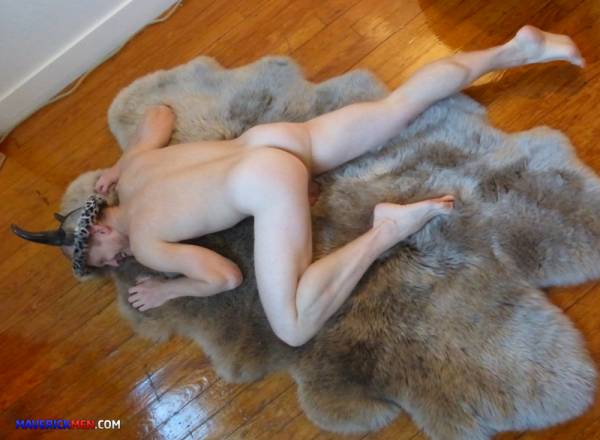 View The Full Post
View The Full Post
I woke up late that morning and I remembered we were in Springfield for the BearHampton events. We had decided to go out on the town and maybe fund a strip club…maybe? Still not quite awake yet and honestly I would have slept-in a lot longer but the sound of Hunter giggling as he lay next to me woke me up. I rolled over to see Hunter looking through our camera at all the pics and videos from the night before. And then it slowly came flooding back to my hung-over brain; we had been visiting Sammy and the boys at the X Room in Springfield last night. I tried to remember everything but it was mostly still bits and pieces of fleeting sexy memories. I was remembering a big blur of hot images: guys in jock straps, lots of smiles and laughs, more jock straps, hairy cracks, great music, jock straps, and camera flashes combined with a bevy of bouncing butts of every shape and size, squeezing random cocks, etc. For some strange reason there was one particular image I could not get out of my head – Herbert the pervert's dog Jesse from the TV show Family Guy (see pic below). Anyway, as I sipped my first cup of coffee that morning and looked thru the camera it all came bouncing back to me. We had a fucking blast during BearHampton at the X Room in Springfield, MA!! But don't take my word for it, just check out this video and pics. My camera never lies, lol.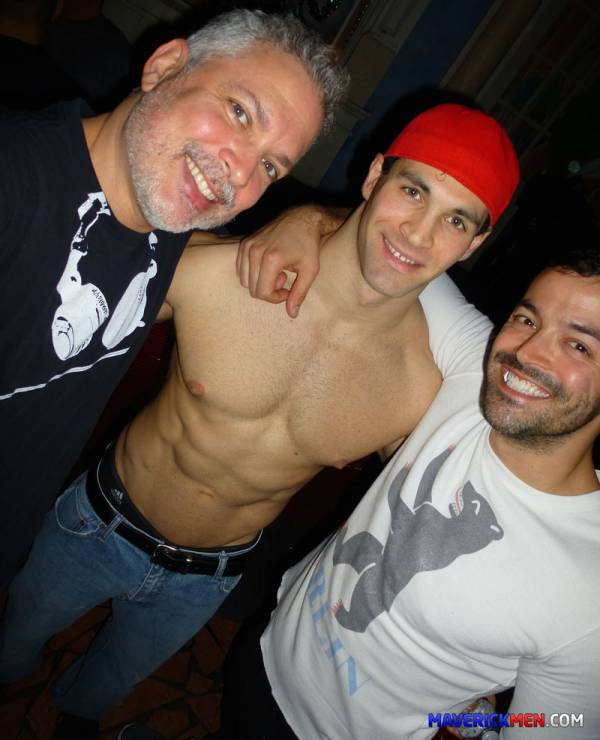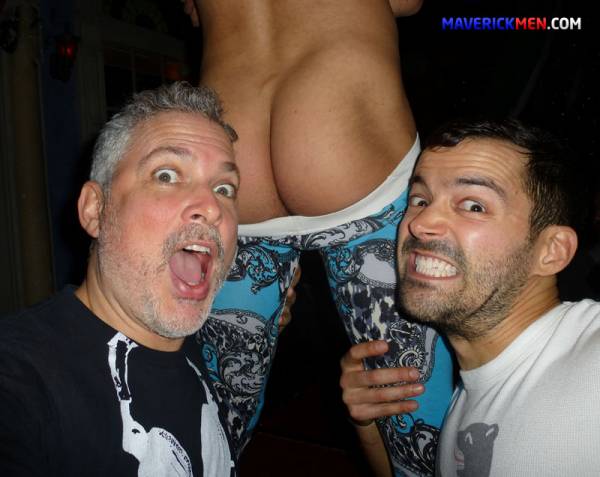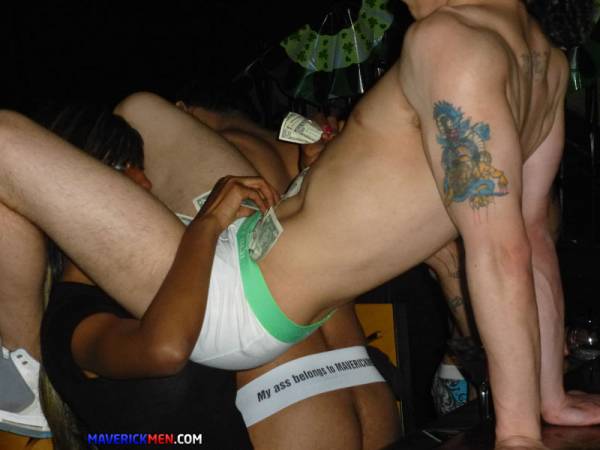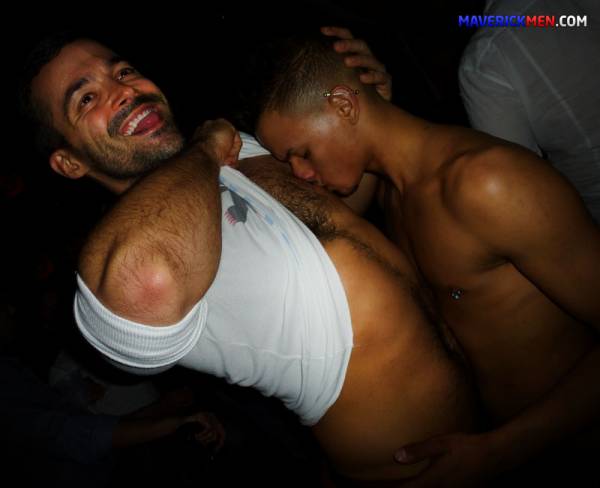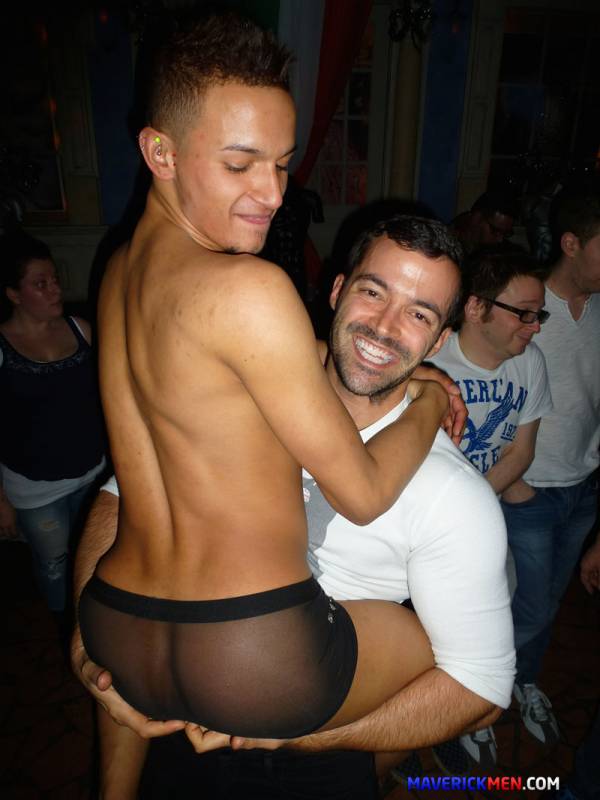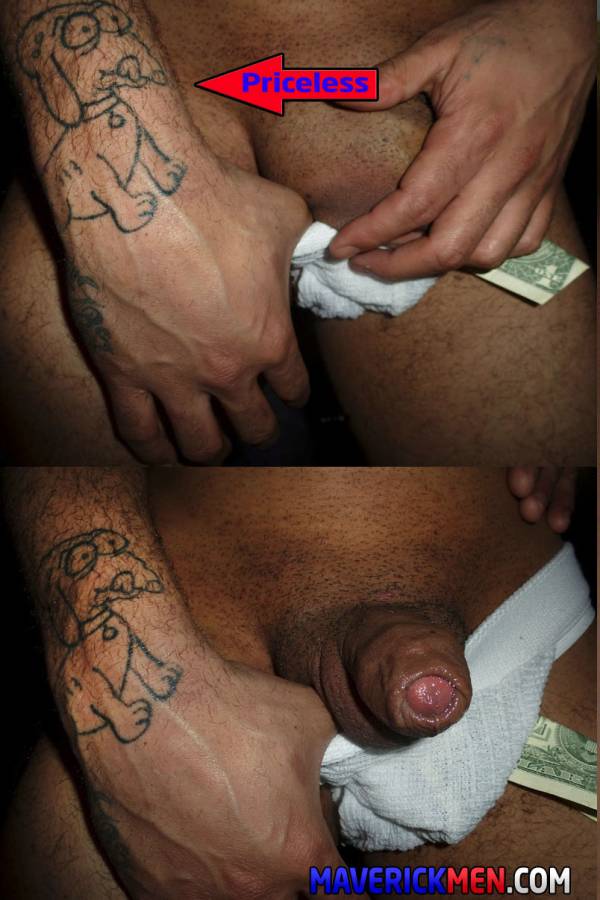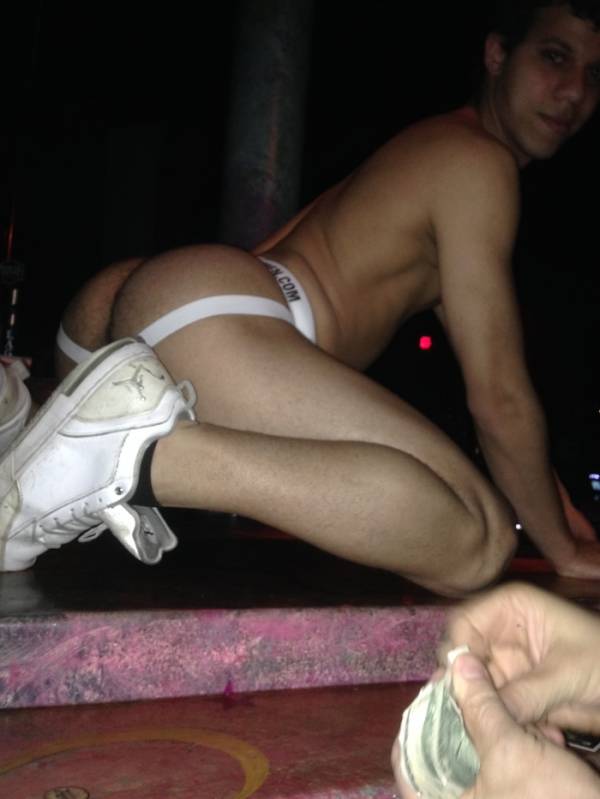 View The Full Post
Got Gingers?!? I have to confess that Hunter and I LOVE gingers! I mean, we love ALL flavors and colors; for us it's like a big sexy bag of man skittles, lol. But we especially have a big hard orange crush on the copper cock fire crotches. We have never been disappointed by the Cheeto-bush race of men! In our experience, gingers come with something extra special. Sometimes it's a nice big piece of redwood swinging between their legs, a lot of the time it's a delicious orange/peach fuzzy wuzzy of a bum, and as a general rule they are awesome in the sack. We are serious Red-o-files.
When I saw this sexy skater boy named Josh, I knew I had to take him home and make a video for you guys. I met and chatted with him a few times while he was skating in that same area near my place, usually on the weekends. I just thought he was a friendly skater boy because whenever I walked by him and his friends skating, he would look at me and smile. To be totally honest, I NEVER suspected he was checking me out until one day when he was skating alone and I walked past him he nodded and smiled. So, I smiled and nodded and as I looked back over my shoulder and saw him stare at me and grab his crotch and smile. BAM! It was on! I called Hunter and told him to put a fresh battery in our camera. This hot little ginger was ABSOLUTELY looking for some action. GINGER JACK POT! And man did we give it to Josh's virgin little red crack. When I found out that he had only been blown by a guy before, I was super happy to train him. We showed him it all; how to suck dick, how to eat ass, and best of all how to take cock like a champ. I am 1000% certain that you'll love this vid. Josh's moaning and squirming and yelling during sex will be enough to make anyone shoot! NO LIE; I jerked-off twice while editing this red hot ginger gem. We would love to know what you think. Get yourself a can of orange crush and a bag of Cheetos and sit back and and get ready to lick your little red fingers to this video because you're going to spooge all over the place! Leave us a note below and tell us your hot ginger story.
xoxo Cole and Hunter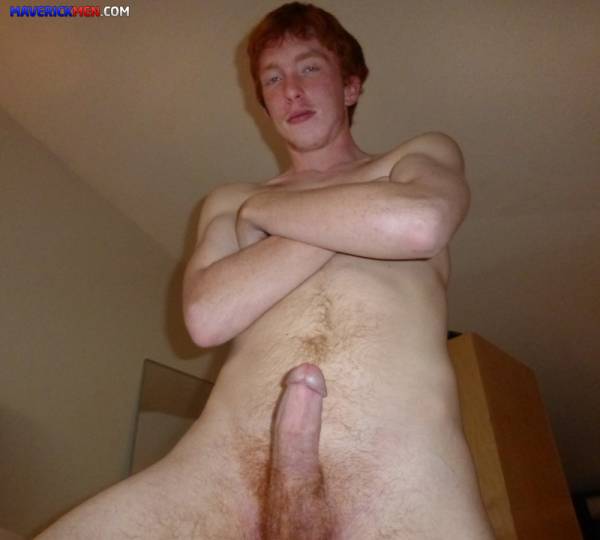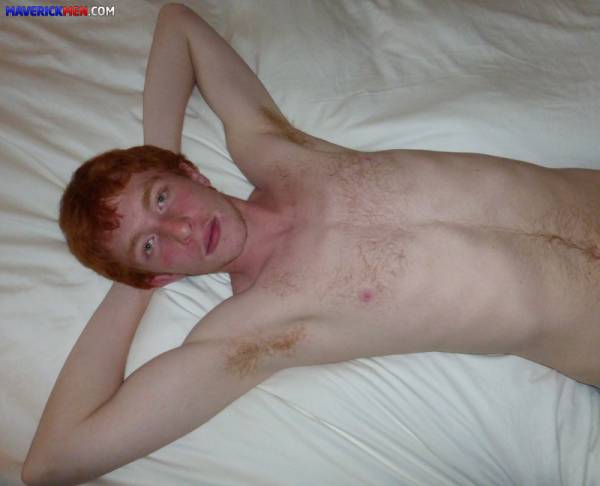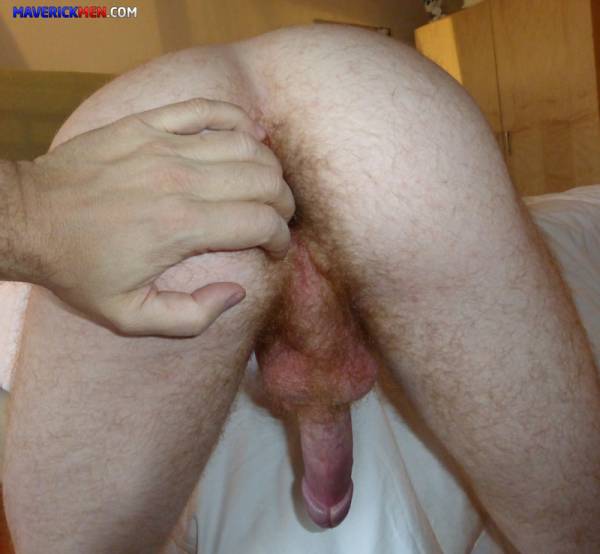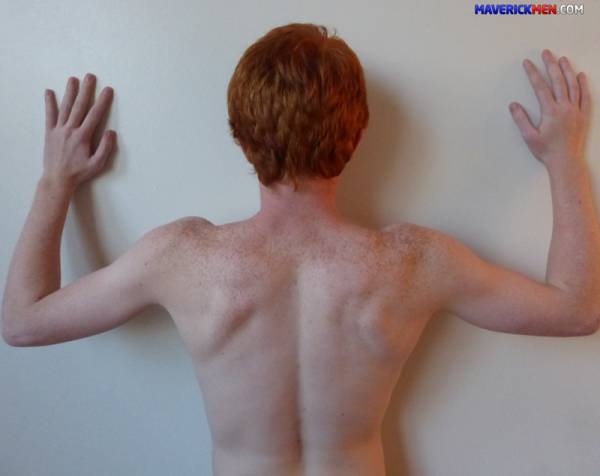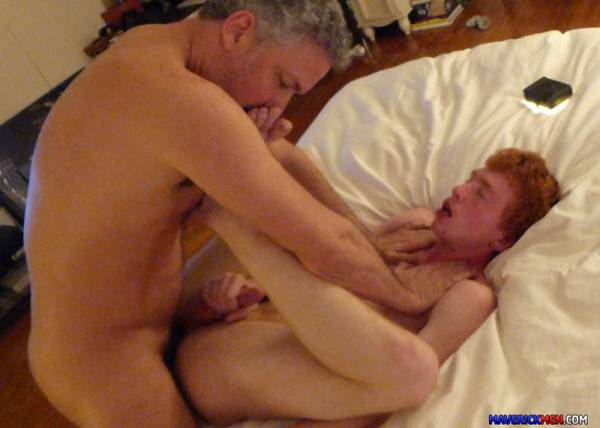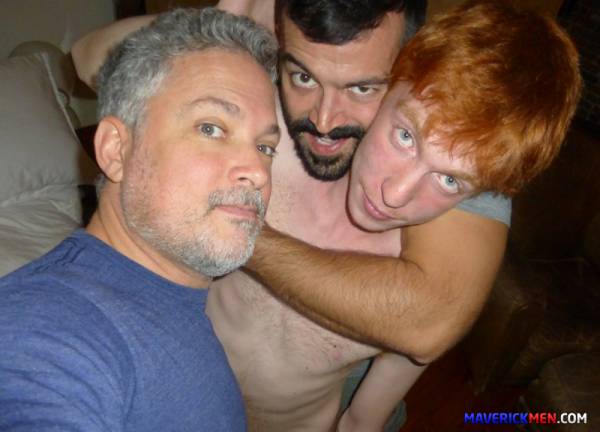 View The Full Post
Every year we hit the Phoenix Forum (trade show for porn and other adult online businesses) and every year we have a great time. I think this year was perhaps one of the most over-the-top-insane fun times we've had. During the day, we had meetings and seminars to attend. We always make new friends in the biz and we did this time for sure. When the business meetings came to an end, that's when the real fun started (see video above). It's almost a week later and we're still reeling from it all. And oh yes, we shot some seriously hot videos with local ASU boys while we were there. FUCK! WE LITERALLY CAN'T WAIT TO SHOW YOU!!! So hot! Good things come to bad little piggies that wait, lol.
xoxoxo Cole and Hunter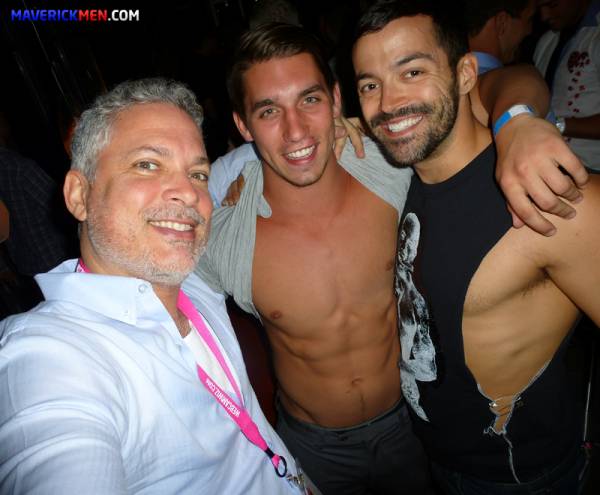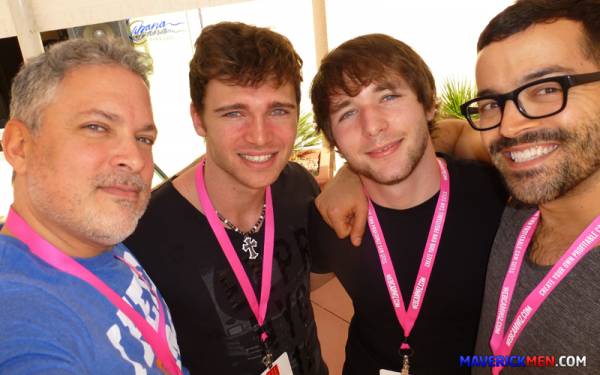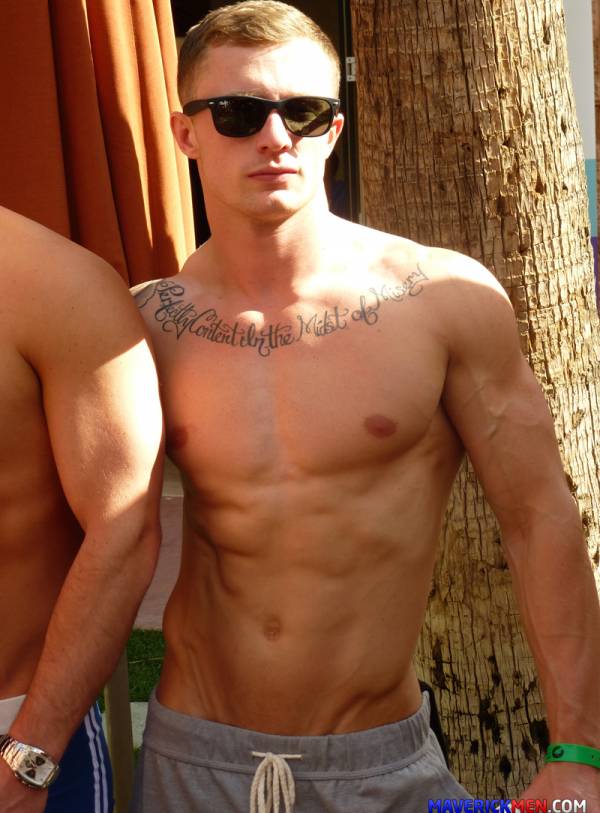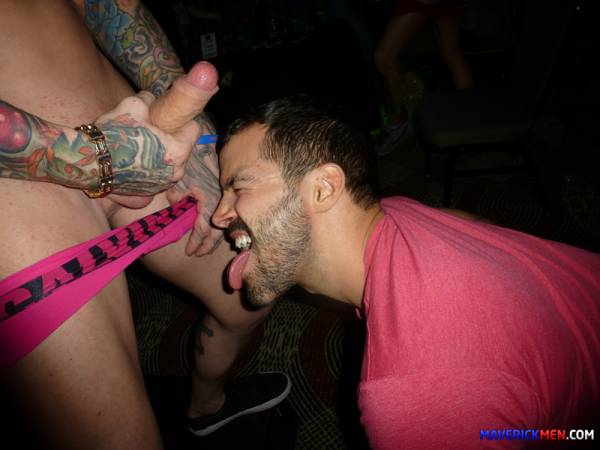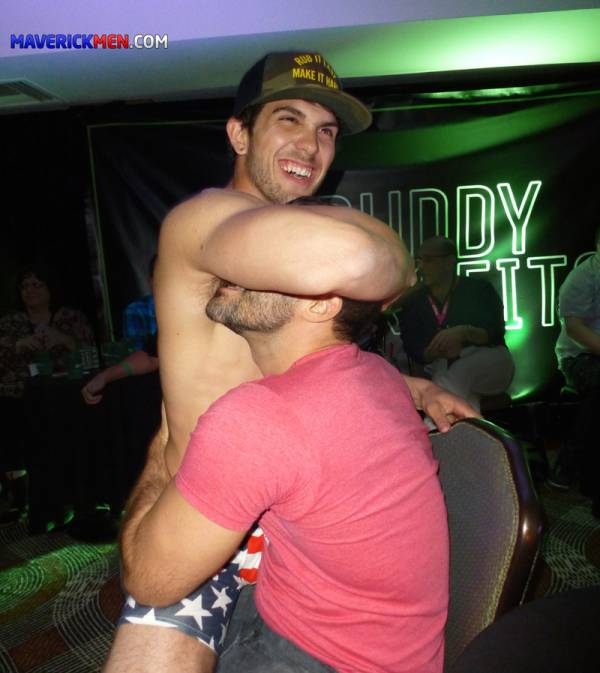 View The Full Post