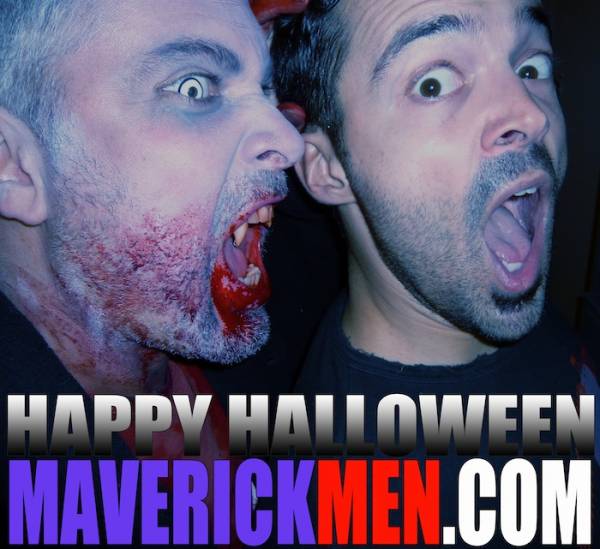 View The Full Post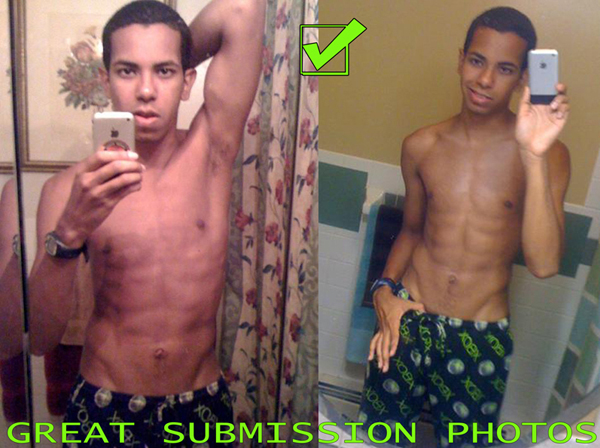 So you want to be in a video?
If you seriously want to do a video with us, there are some things you should remember to do when reaching out to us.  To start, make sure that you really (really) want to do a video before you contact us.  The #1 question we get asked is if we just fool around OFF CAMERA first, then make a video after.  NO.  We only have sex outside our relationship if it's on camera.  Sorry; no trail runs.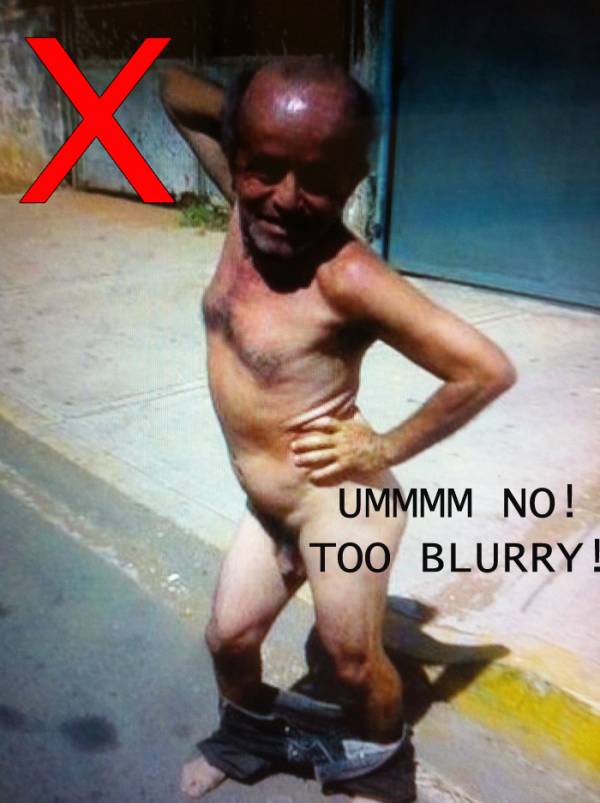 You MUST be eighteen years of age or older.  No exceptions to this rule ever.  We only meet guys that are eighteen or older (and can prove their age when we meet).
We don't do masked videos because our fans don't seem to like them (unless the masked guy has a ripped, kick-ass body, huge cock and bubble butt, a masked video won't happen).
Lots of guys ask us if they can come over and watch.  Seriously?  Umm no, that would be a little awkward, right?  Also, thanks but NOPE we do not need a camera man, key grip, best boy, light person, or fluffier; Hunter and I happily do that all ourselves.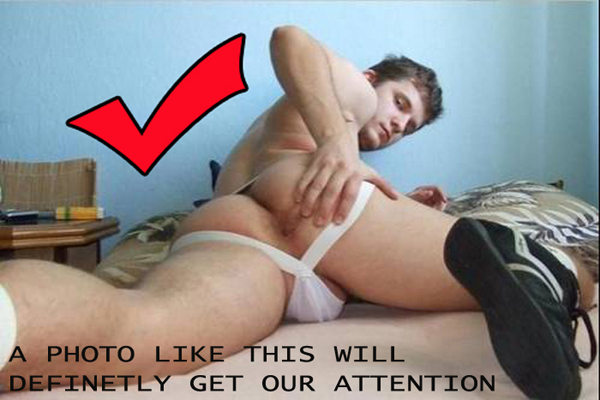 Send us your pics!
Send several naked, not Photoshopped, clear, well-lit, RECENT, well-lit, (WELL-LIT!) and RECENT!  Send us photos of your face, torso, ass, cock, and a profile view (stand sideways).  You should be naked in the pics!  We don't care if you have a peanut size cock or a hairy back or acne or three balls; just be real and give us a true representation of who you are.  If you know us at all, you know that we like ALL kinds of guys, so don't be shy.
IMPORTANT! One of the photos must be of you holding up a toothbrush. This proves that you are real and not just using some poor bastards stolen photos.  And send us your Face Book profile (if you have one) so we can really see you.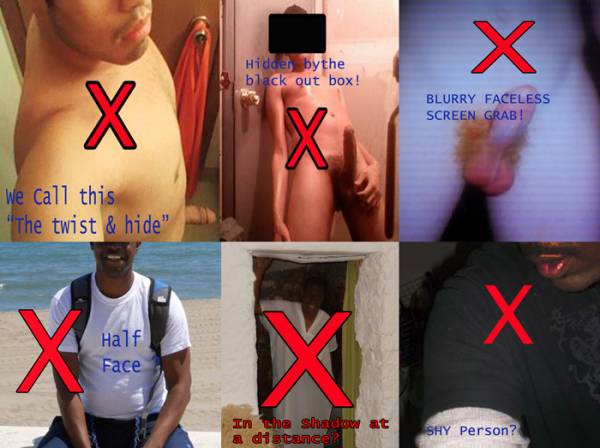 Give us your info!
When you send your pics, include your location along with your exact stats and status.  Include your height, weight, hair color, eye color, cock size and style (meaning cut or uncut, we LOVE both).  Also don't forget to include whether you are a virgin or not, and what you would like to do with us sexually.
Let's get on cam and meet!
Next step would be to Skype or cam on Face Book.  If the chemistry is there, we'll make plans to meet.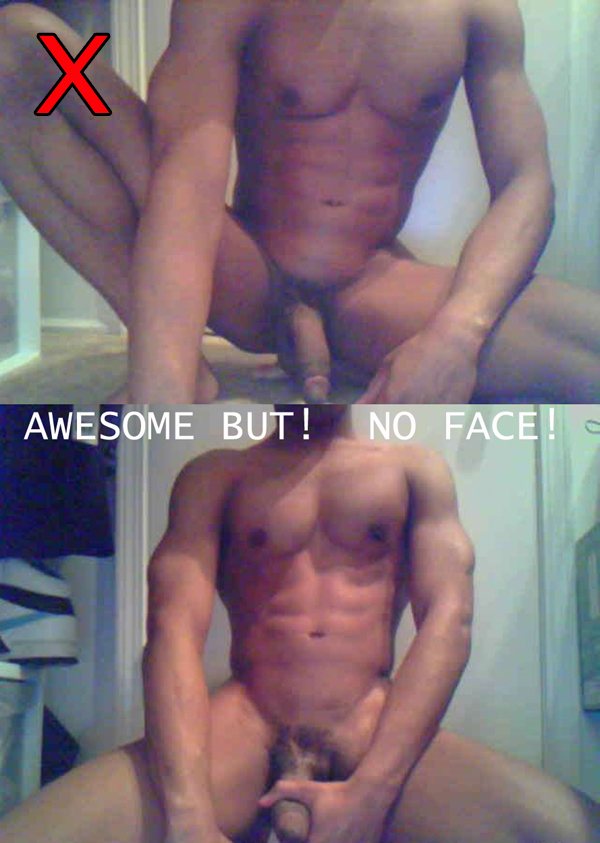 How to contact us:
Send you pics and info to MaverickMan222 (at) hotmail.com.  If you have a video submission, you can upload it to our site by clicking here (scroll down to the bottom of the page and use the upload form).
View The Full Post
Hey Guys, here's a video we shot last year on our very first visit to LA.  While we were there, we got the chance to hang out with and get to know one of our biggest fans.  Aj is a true MaverickMen.com lover and he tells us that strokes his HUGE beautiful ebony joystick to us every day without fail.  He wrote to us all the time asking to be in a video, wanting to top Hunter or me (YES he is a TOP). We explained that if he wanted to do a video with us he would have to bottom.  So he reluctantly agreed to be our eager little bottom hottie!  Fuck yes it took lots of coaxing massage, wet kisses, sucking on his big beautiful thick cock and eating his sweet tight ass, but he eventually let us into his sweet bubble ass.  Much to his credit; he took it like a man "Maverick style".  After a while he actually LOVED it; he rode me so long and so hard my cock thought it had died and gone to heaven (penis heaven). "CHOCOLATE CHERRY " is a pretty fucking hot video, if I do say so myself.  There are several scenes that are drippy HOT and not to be missed.  We loved what a passionate kisser Aj was.  Mmm mmm, his hot wet mouth, big dick, pillow lips, and big delicious ass was the perfect way to spend the day.  You will love his moans and groans as Hunter and I show him a great time, we really do fuck him deep.  We were eventually covered in sweat and cum and I think after watching this one, you will be, too.  Show AJ some love and tell him what you think of his video début here on MaverickMen.com.
oxox
Cole and Hunter
Thanks for stroking with us and the boys!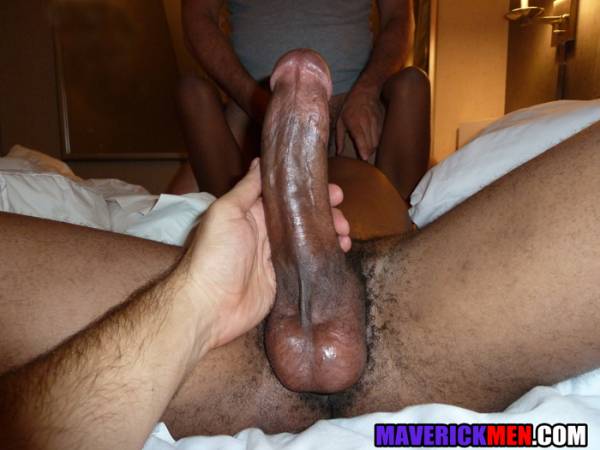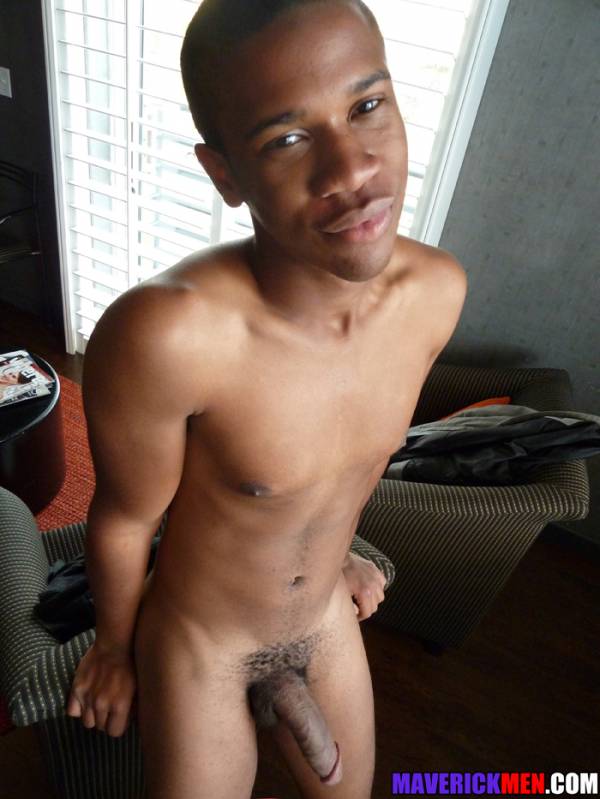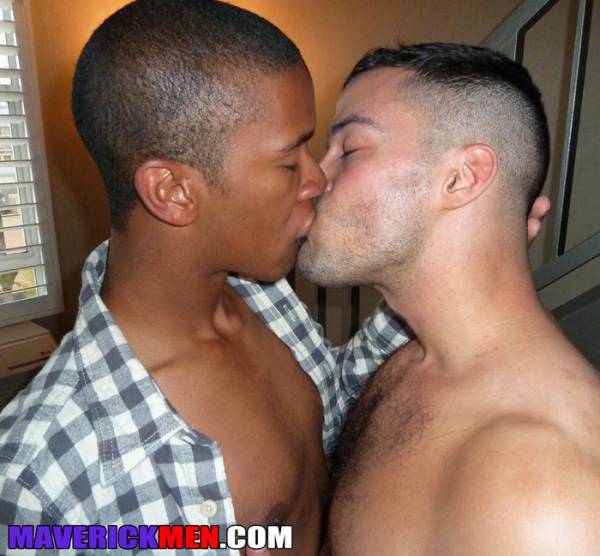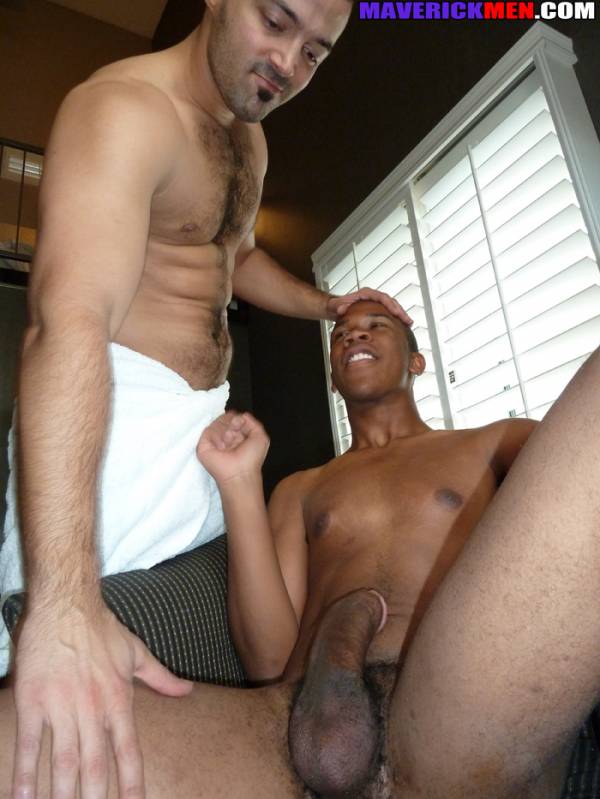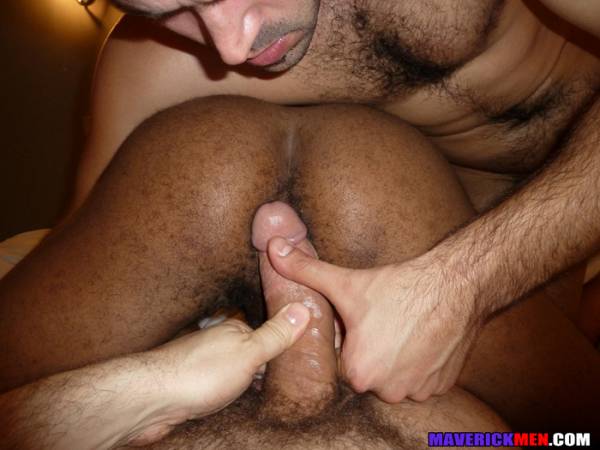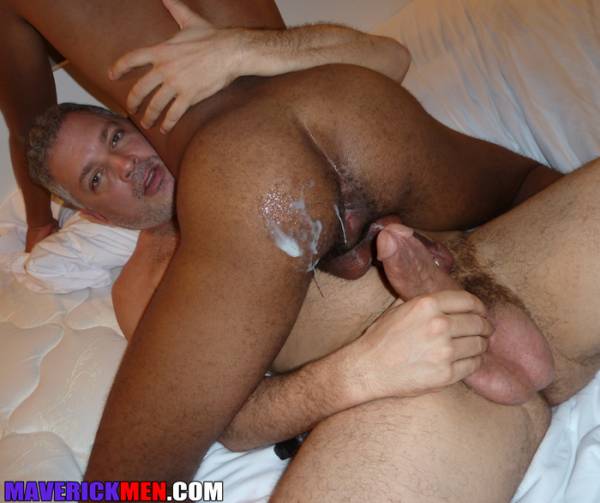 View The Full Post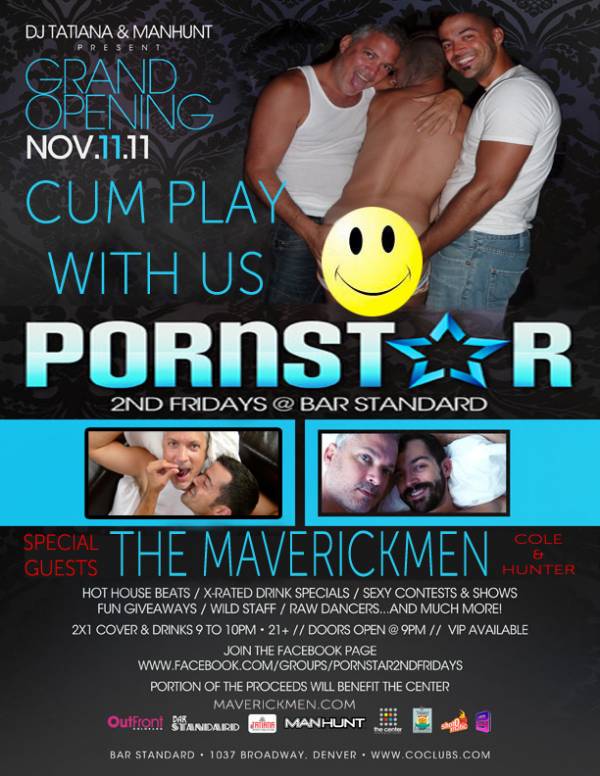 We are so psyched to be co-hosting the grand opening of Bar Standard's  – Porn Star 2nd Fridays, in Denver.  On Friday, November 11, we'll be co-hosting a boy butt contest and giving away MM jockstraps and copies of our latest DVDs.  We totally love to travel when we get to meet you guys.  And a good time is always had in the Rocky Mountains.  The very very sexy Tristan Jaxx will be DJ'ing.  I have a feeling we'll be coming back with some wild footage.
View The Full Post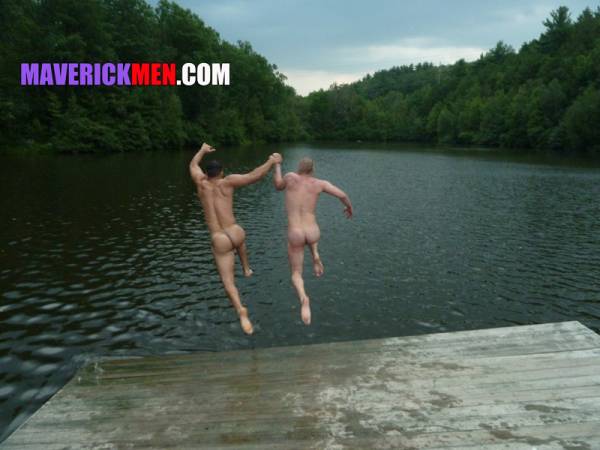 Hey guys here are a FEW priceless pics from our Camp 2011 trip.  It was a BLAST with lots of fun hot guys all over the place. We got so much hilarious and hot video footage and pics that we can't just put it all in one blog post, so here are a few to wet your appetite.  If you want to see more just let us know by leaving a comment here under these photos.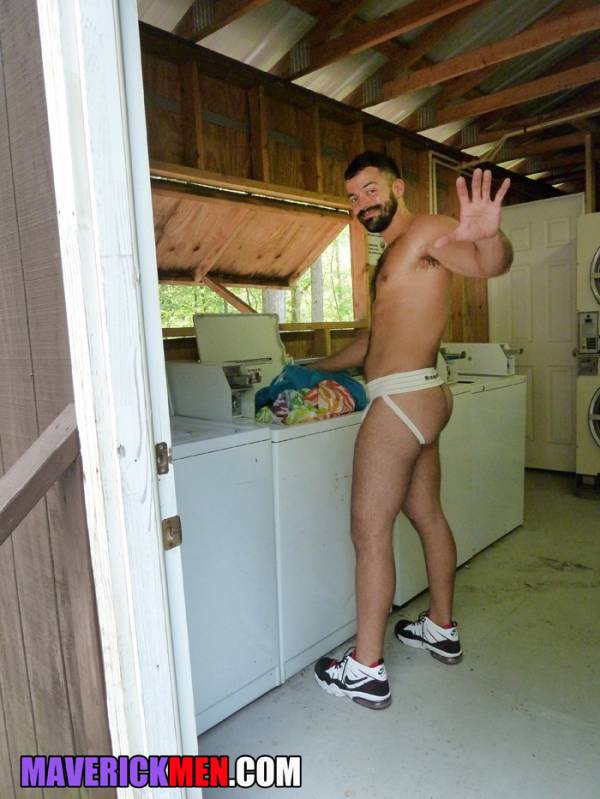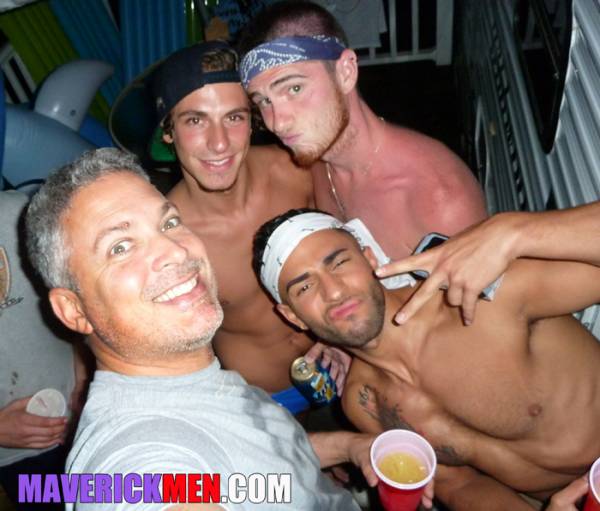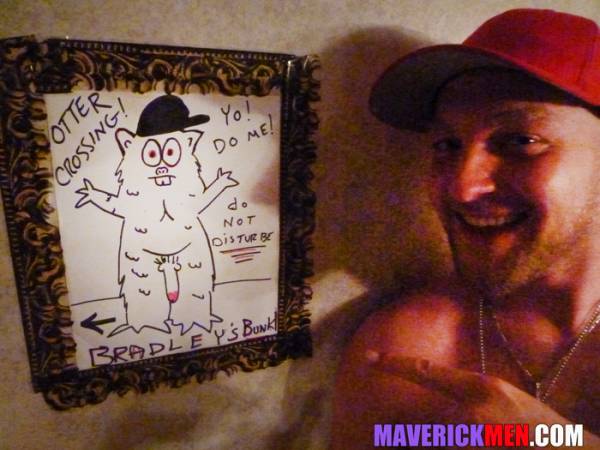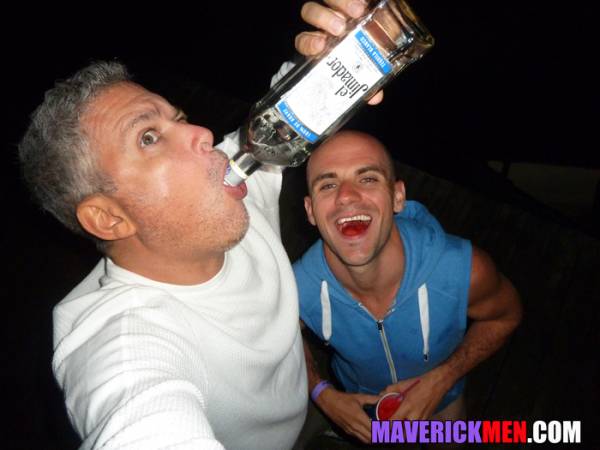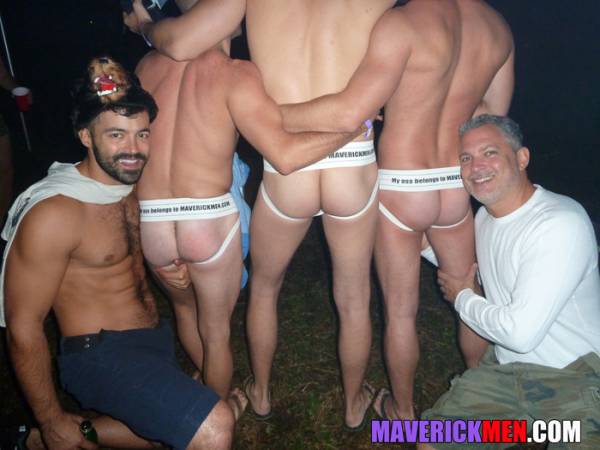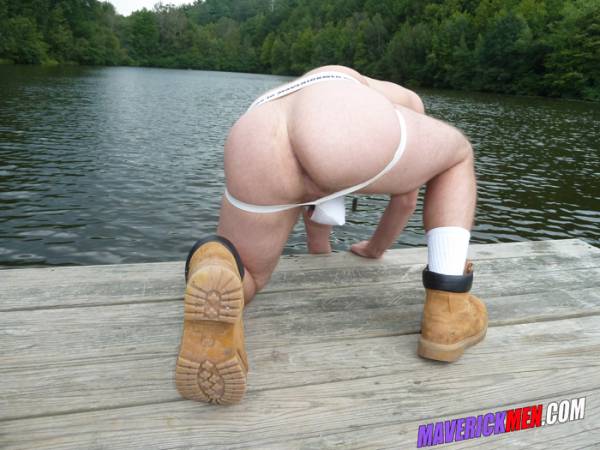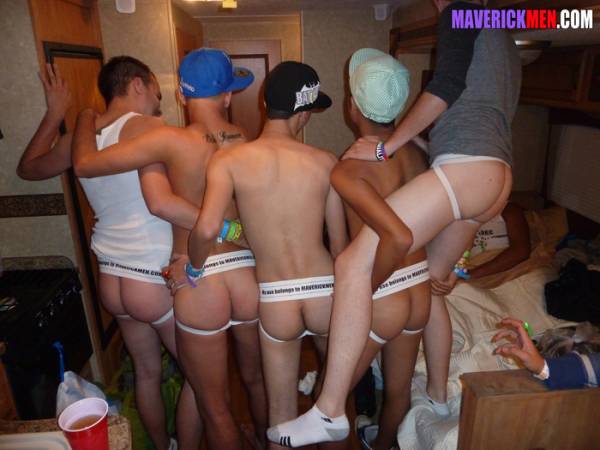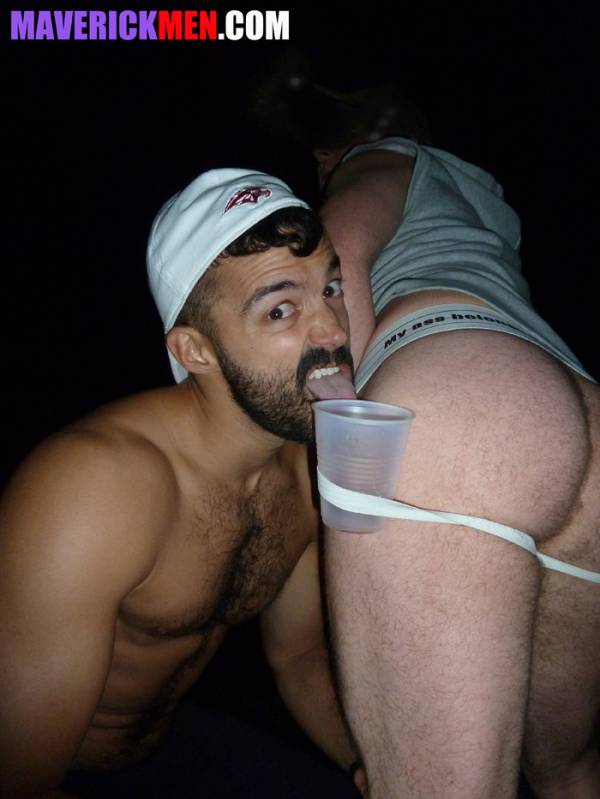 View The Full Post
Here's another classic from the MaverickMen vault. You guys asked for it, and you got it. Kinky Fuck is a rare, super-hot, full director's cut of one of our very first videos with Little T. The original was only 20 minutes long due to size restrictions on Xtube, so at the time we had to cut-out over 50% of the hotness. Now, in this new full 40-minute version that you won't see anywhere else, you get to see just how nasty, aggressive and down right kinky we got with Little T. Guaranteed to make your cock jump out of your pants and squirt all over the place, this is one hot kinky fuck video with bondage, tickling, penetration, spanking, choking, gagging, handcuffs, boots, and yes deep hard fucking. This video won't disappoint. If you want to see more remastered classics, please let us know by leaving some comments here under this video. Thanks for stroking with us, Cole and Hunter.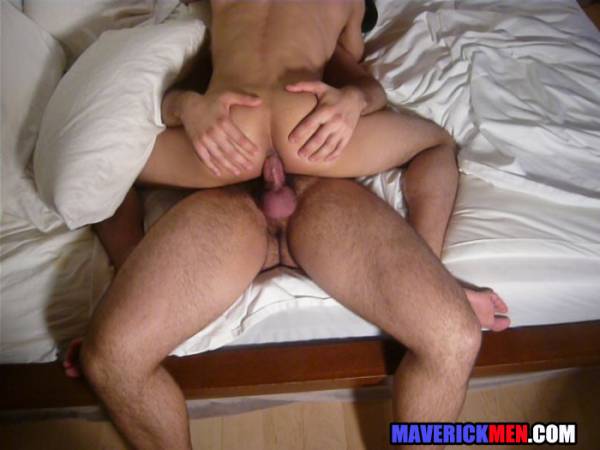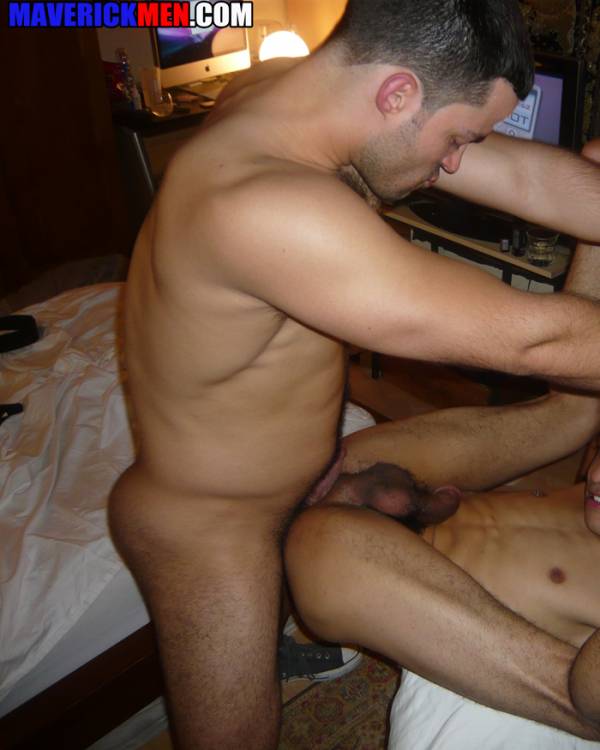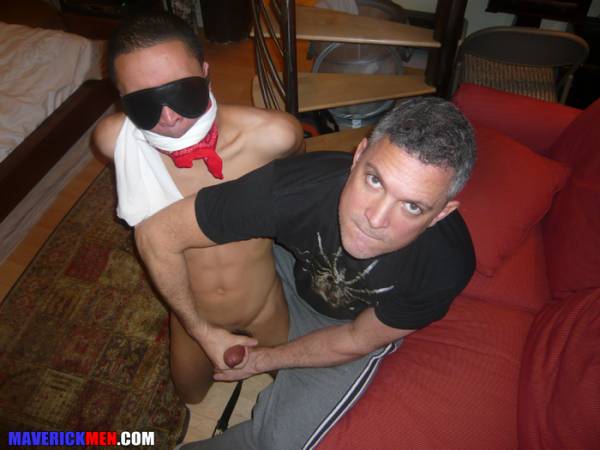 View The Full Post
Here are some fun pics and a short video from our recent trip to the Folsom Street Fair in San Fran.  We fell in love with the city and all the openness (and outrageous-ness) of Folsom.  Honestly, nothing could have prepared us for this unique event.  Hunter and I saw some stuff that left us completely slack-jawed and that ain't easy to do, lol.  Folsom made us realize more than ever that it takes all kinds to make the world go round (which we love).  I think we caught the feel of this crazy-fun-sexy event.  Definitely add a trip to Folsom to your bucket list.  After the fair, we flew into San Diego and met some new friends called, The Backyard Boys.  We fell in love with their hotness and energy.  You'll be seeing more of these two hotties soon on our site.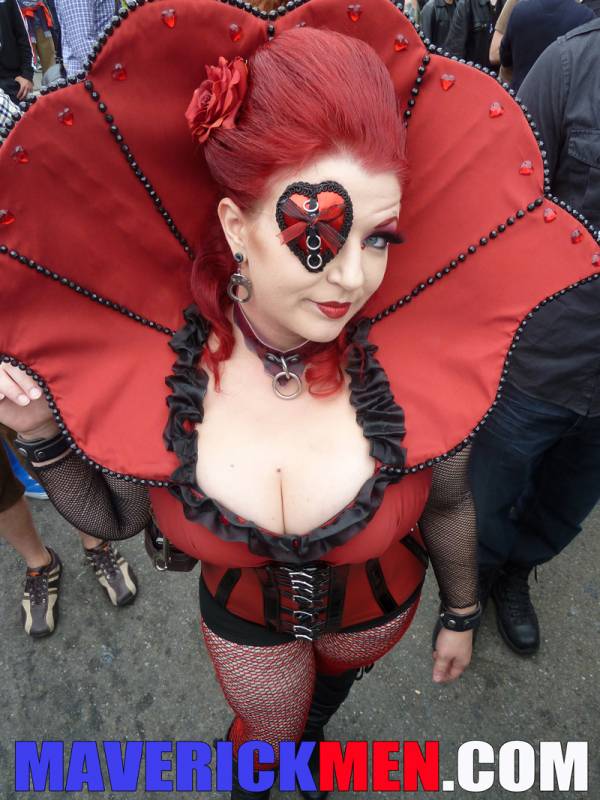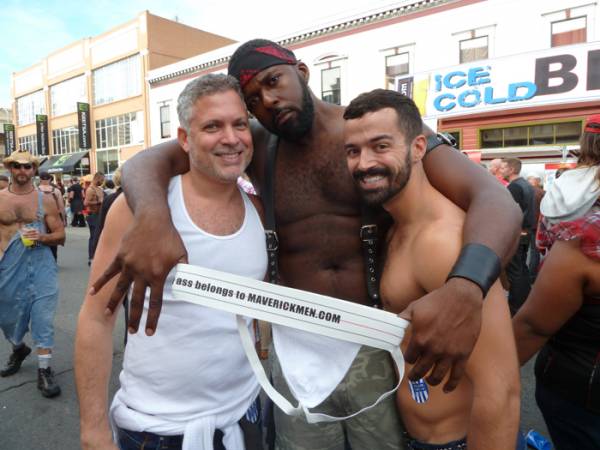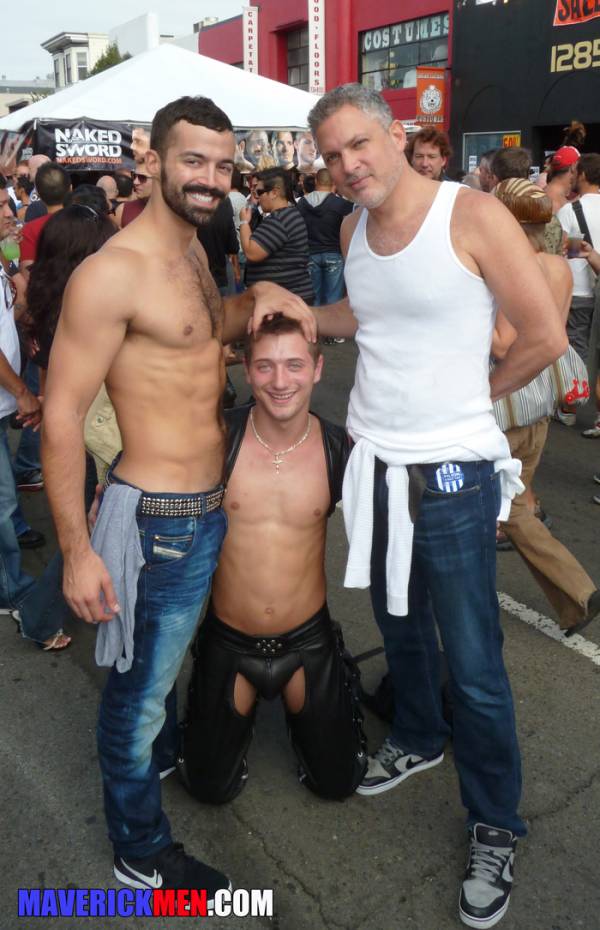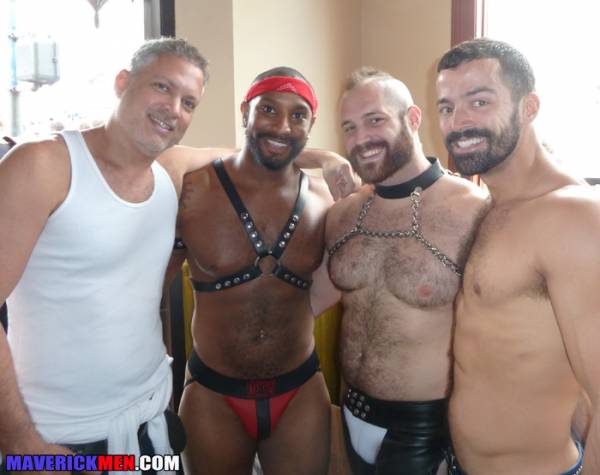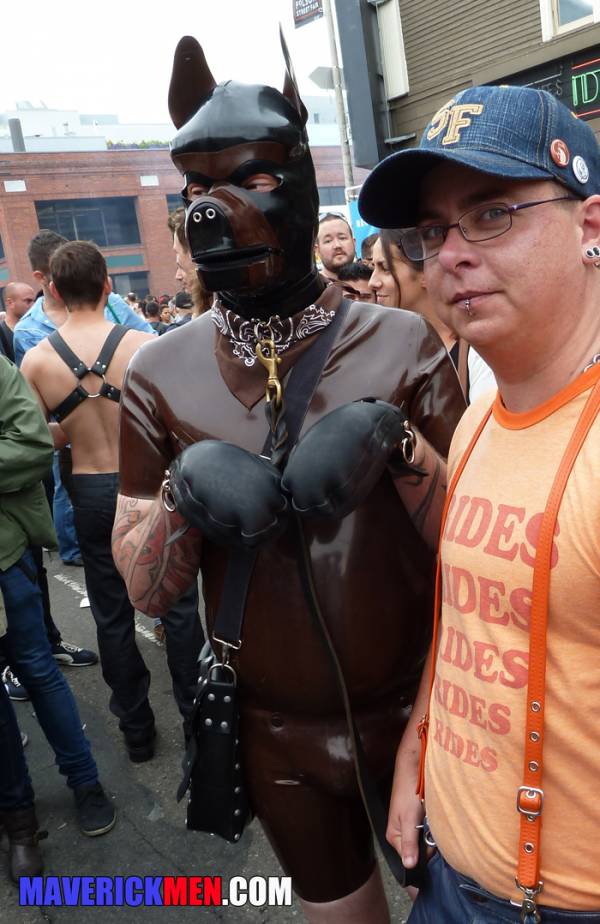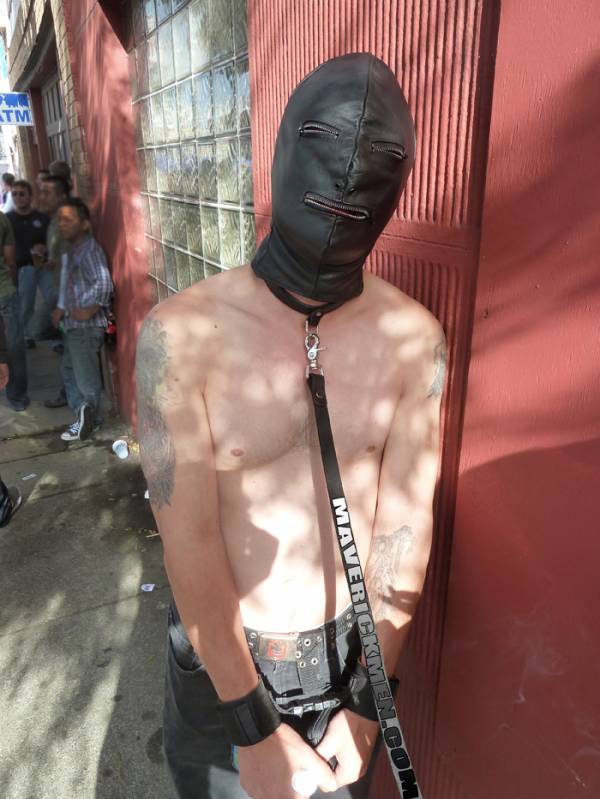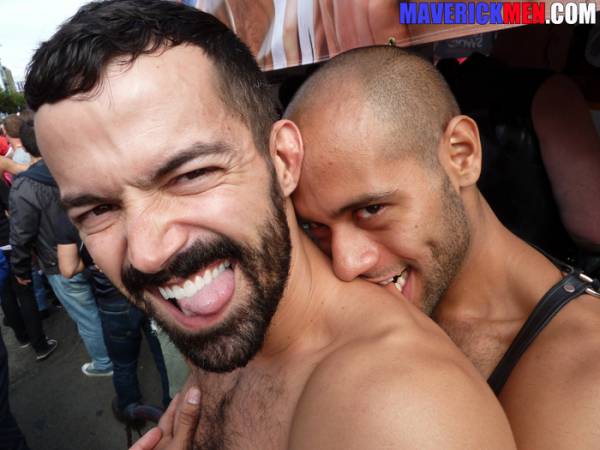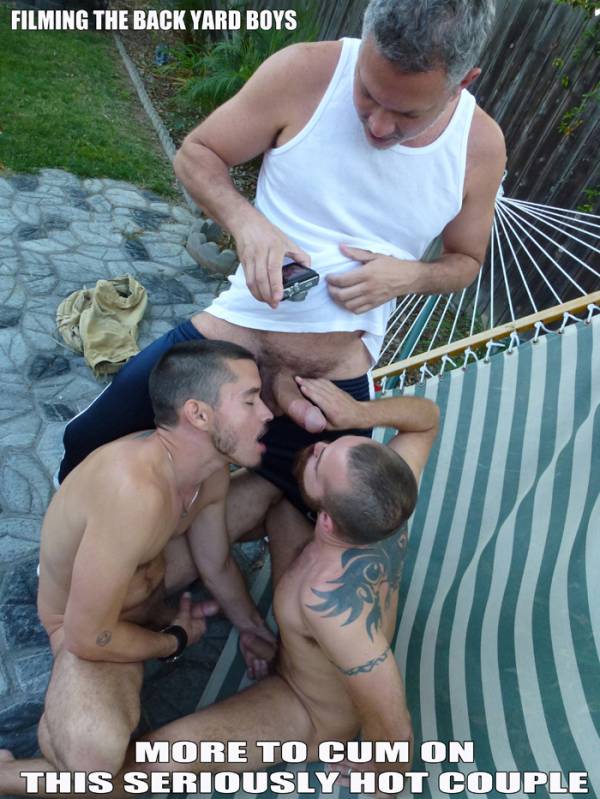 View The Full Post