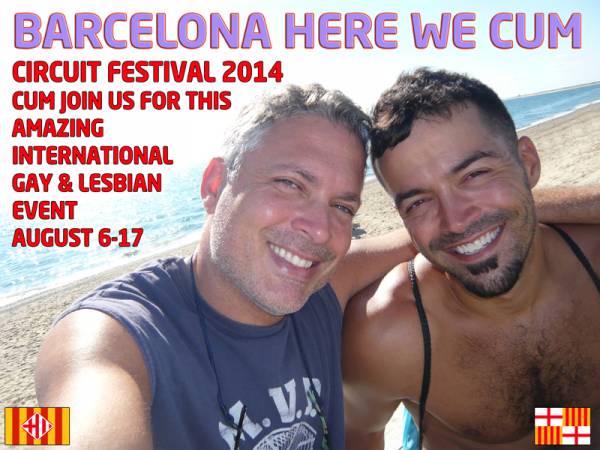 View The Full Post
We found this big, 6'3"-tall, Italian-Irish, horse-hung, blue-eyed beauty named Josh in Florida while we were casting for our MaverickMen Directs shoot. As soon as I laid eyes on him, I knew I had to fuck him, lol. He was a diamond-in-the-rough newbie that absolutely needed some special MaverickMen training. We trained him on everything from soup to nuts and we shot him with some of our other friends for our soon-to-be-launched (October) new site, MaverickMenDirects.com. We loved Josh's look so much that we flew him in to Boston so we could give him our undivided attention. This thick-dicked, bottom-vers boy LOVED the attention we lavished on his beautiful hairy ass (so much so that he's been dying to come back!). When Josh first got here, he wanted to go for a run and then confessed he's really turned on by the idea of OUTSIDE SEX! Of course we had to fulfill his fantasy! We ate his ass and sucked his cock in public and played around in the grass till we were dripping with precum. And then we took him back to our place and fucked the hell outta his big, sexy ass. I'll leave it up to y'all to decide if we should have sexy Josh back for another fuck session. Oh and Josh, I'm sorry we ran out of lube but I promise if you come back we'll be fully stocked!
xoxoxox Cole and Hunter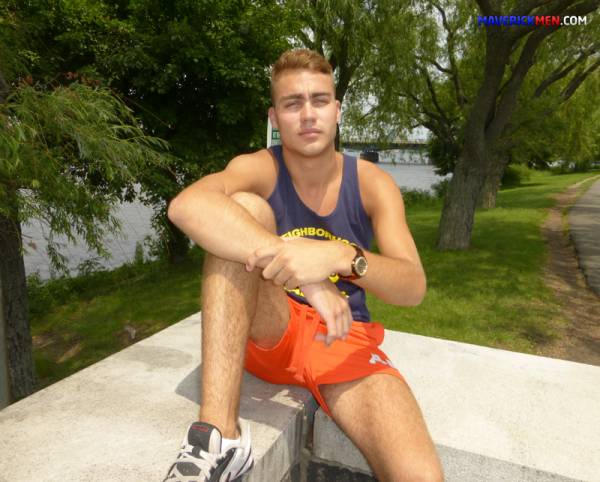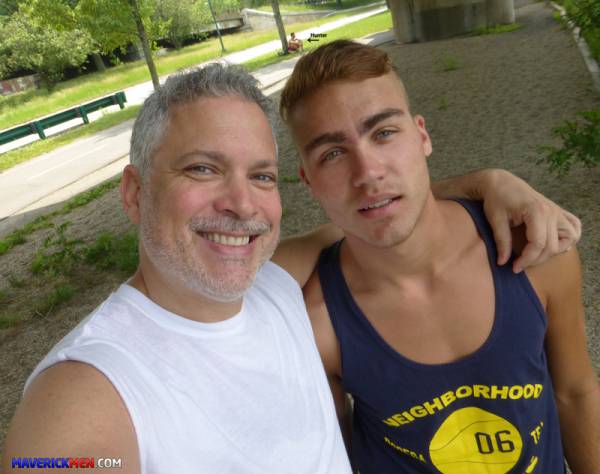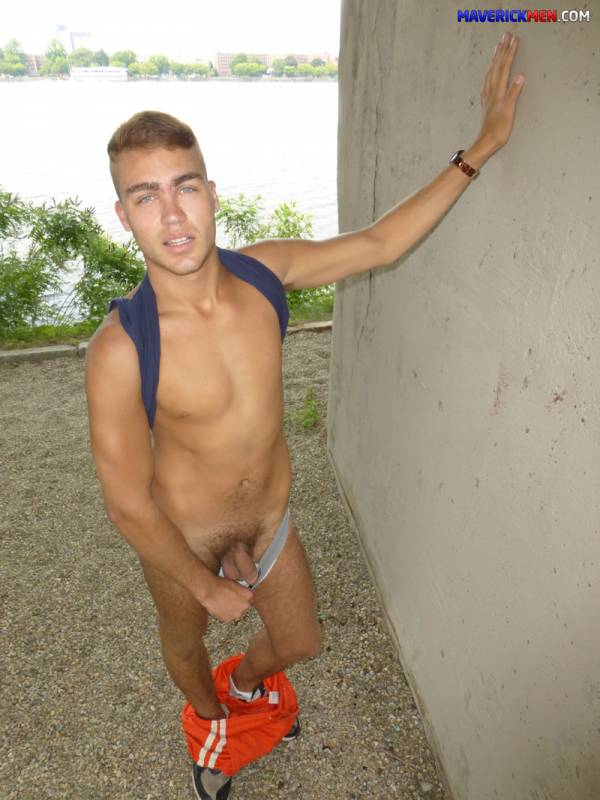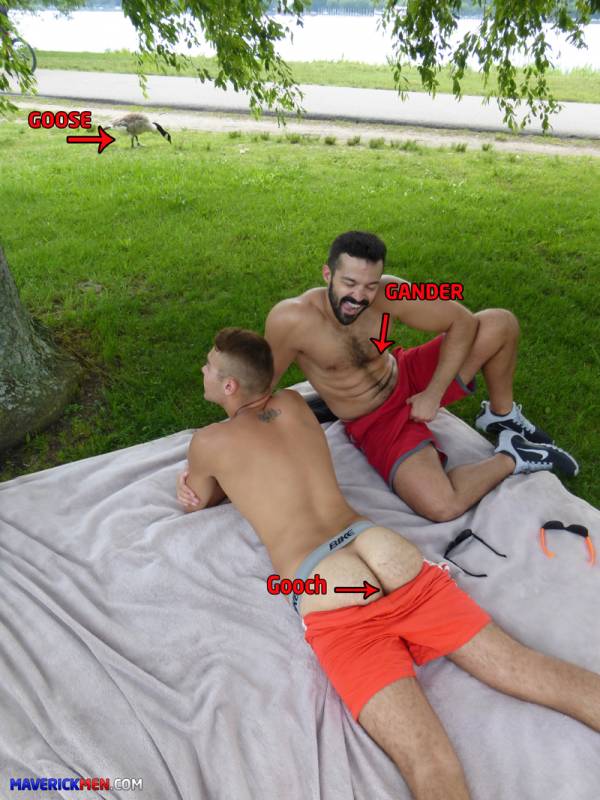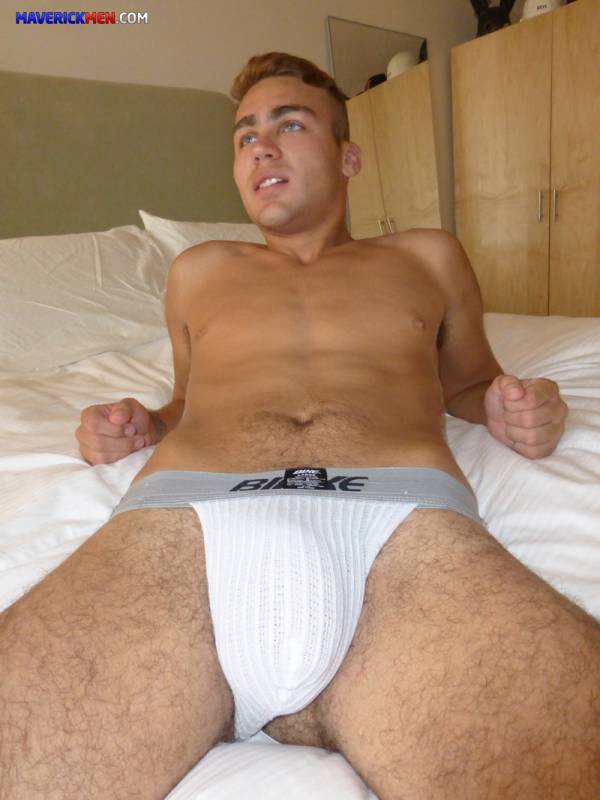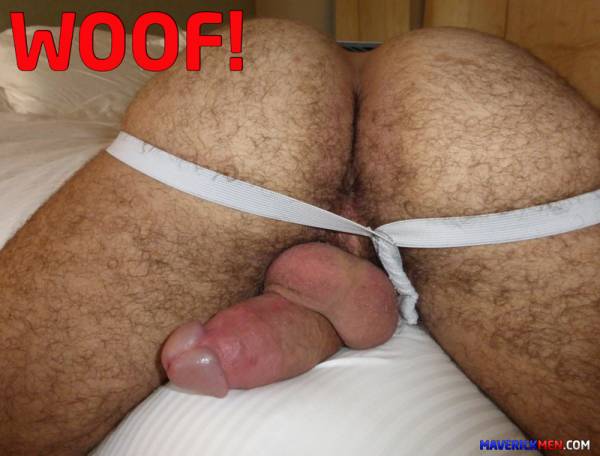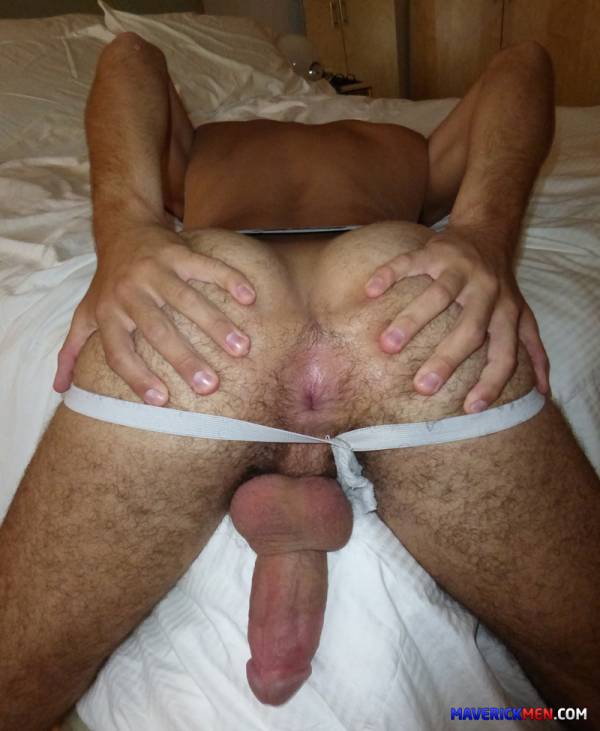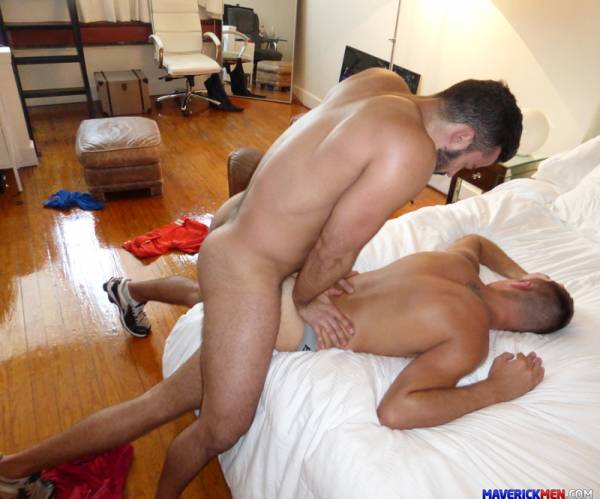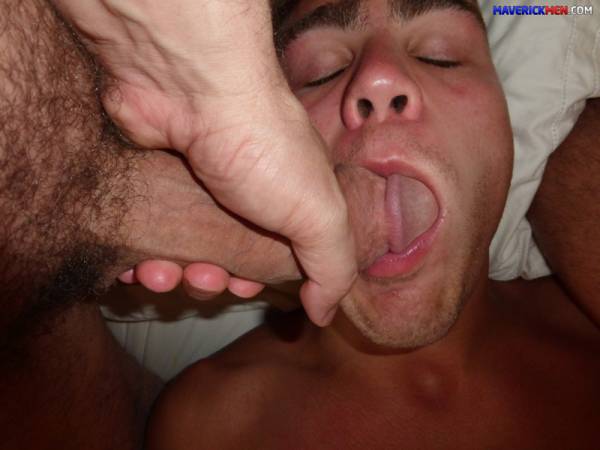 View The Full Post
Join MAVERICK MEN at Sea and Cruise with 3,600 guests sailing from Miami! You'll begin your adventure as we head to Key West for a full day and evening in port as they close Duval Street for a special dance party for our arrival! Our ship will act as a hotel for a 2-day stay in Mexico where you can come and go as you please! And you'll want to join us for the GAY invasion of the Chichen Itza Pyramids!
Day 1: All Aboard!
Day 2: Key West, FL
Day 3: Fun Day at Sea
Day 4: Cancun, Mexico
Day 5: Chichen Itza in the Yucatan Jungle!!!
Day 6: Roatan, Honduras
Day 7: Fun Day at Sea
Day 8: Arrive in Miami
Click here for all the specifics on the trip, the ship, and pricing. If you have ANY questions at all, leave us a message under this post and we'll get right back to you. When you book your room, MAKE SURE to tell them to put you close to our room so we can harass you!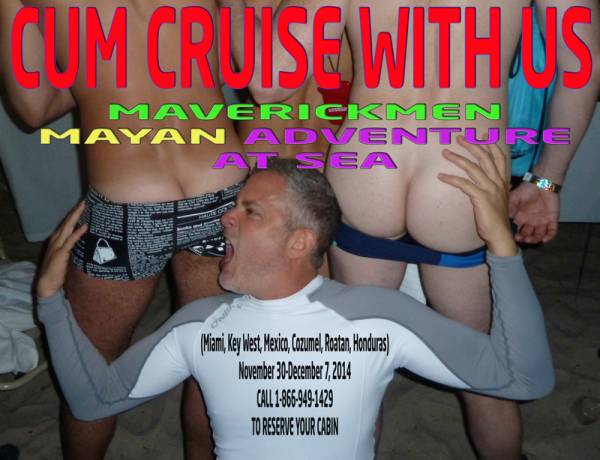 View The Full Post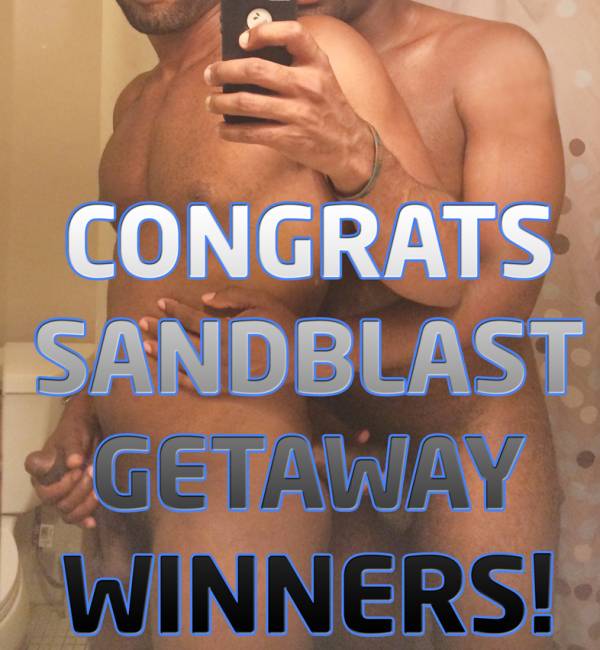 Okay, the SandBlast weekend give away package contest is over! Thanks for all the great submissions (46 total!). You were all awesome and creative but we had to pick just one entry and we chose this sweet sexy couple submission. How could we possibly pick anyone else after this nice message and sexy hot photo submission?!
"Dear Hunter and Cole, my boyfriend and I are addicted to both of you. I have been an avid fan for years. In fact, I read your first book on my phone during my lunch breaks and I loved it. My partner of seven years is also a crazy fan and we love watching you both together. It always gets us in the zone for love and hot sex. We would love to win the tickets to SandBlast Weekend! They would not go to waste. We were actually supposed to go to a wedding in Chicago that same weekend but decided against it, so both of us are already off from work. It's like it was meant to be. We would be coming from DC so the getting there isn't an issue. I would LOVE the chance to meet you both and be officially donned with a MaverickMen jock strap. Here is a photo of both of us:"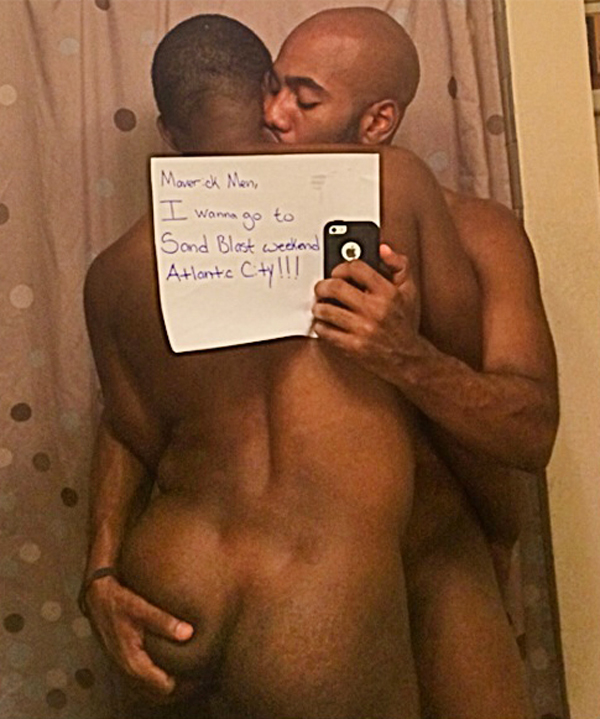 Aweeeeeuh! Thanks, boys! We'll see you in Atlantic City! Your MaverickMen.com SandBlast prize package includes two all-access passes to all eight men's events for the weekend, a signed copy of our book, and two MaverickMen.com jock straps*!
*Please note: jock straps MUST be fitted by the MaverickMen in their hotel room during SandBlast festivities (after several cocktails) to ensure proper fit!
View The Full Post
Okay people, you asked for of more Carter Jacobs' muscle-jock ass, and you got it! You're going to LOVE this hardcore, ass-DESTROYING fuck video! I was looking through some of our past footage and found this amazingly hot fuck session. I almost forgot we even had it (how the fuck could I!?!). This video takes place after we had spent a few days hanging out with Carter. The night before, we had been drinking and clubbing so we were feeling the hang over. As some of you may know, the best way to cure a hang over is to FUCK and then FUCK some more. As I was editing it all, it came back to me just how hot it was to fuck his ass that day. At first, Hunter and I couldn't find a comfortable position to fuck his poor little hole. I slipped in side-saddle to get the hard ass-slamming with deep penetration started. There's a particular moment in this video that almost made me shoot as I was editing it. When I was sliding my cock in Carter's tight hole, he reached up and sucked my tongue and made out with me as if to beg me to be gentle. Woof! Hunter stepped in to finish off Carter's ass with some violent screwing of his own which lead to some jock on jock, ride-em-cowboy action. We just LOVE fucking and sucking and kissing our closet-case straight buddy, Carter Jacobs! We always hope he comes back for more. I fear it may be a while given that he's still having trouble walking.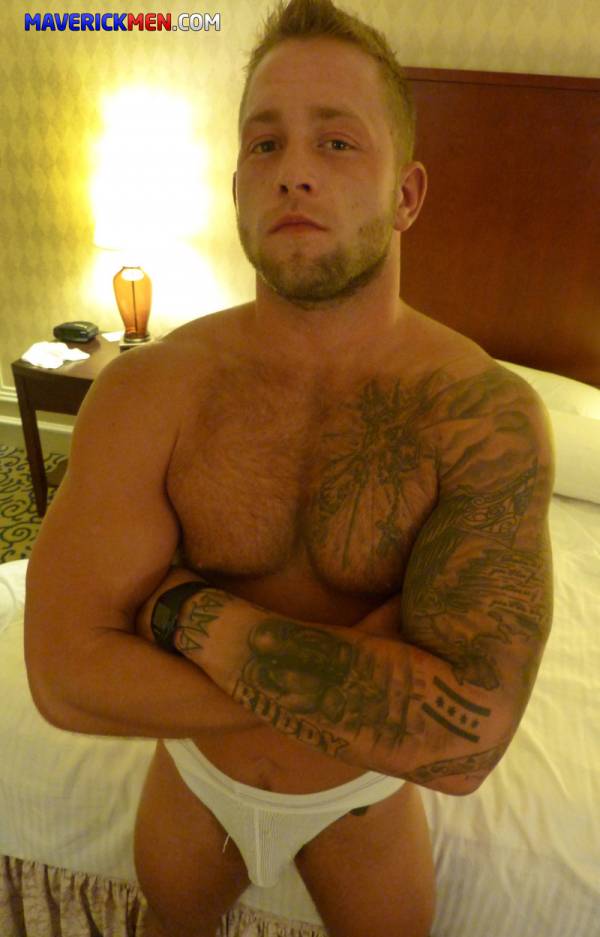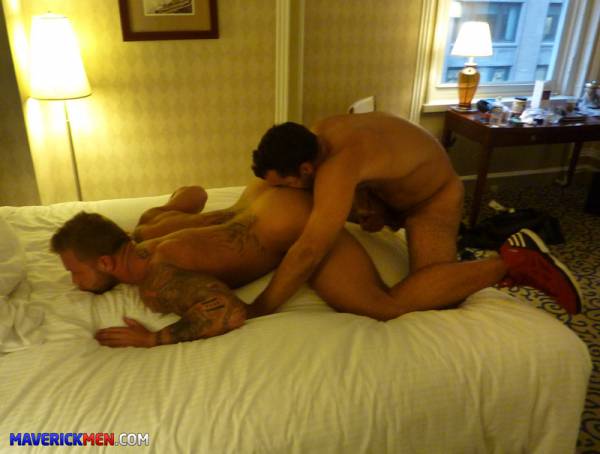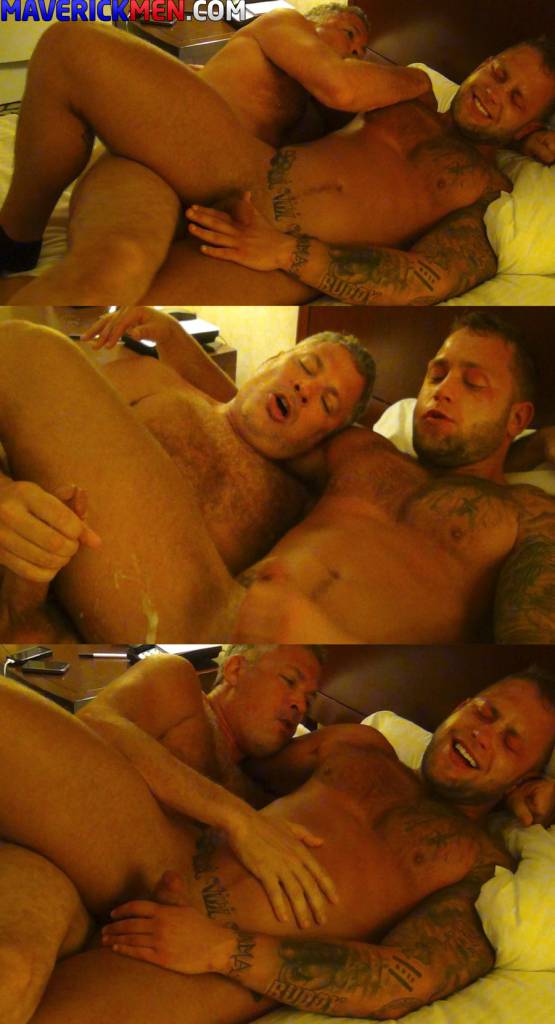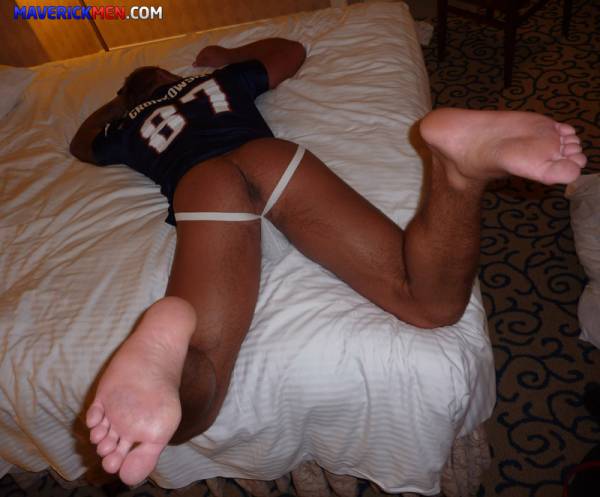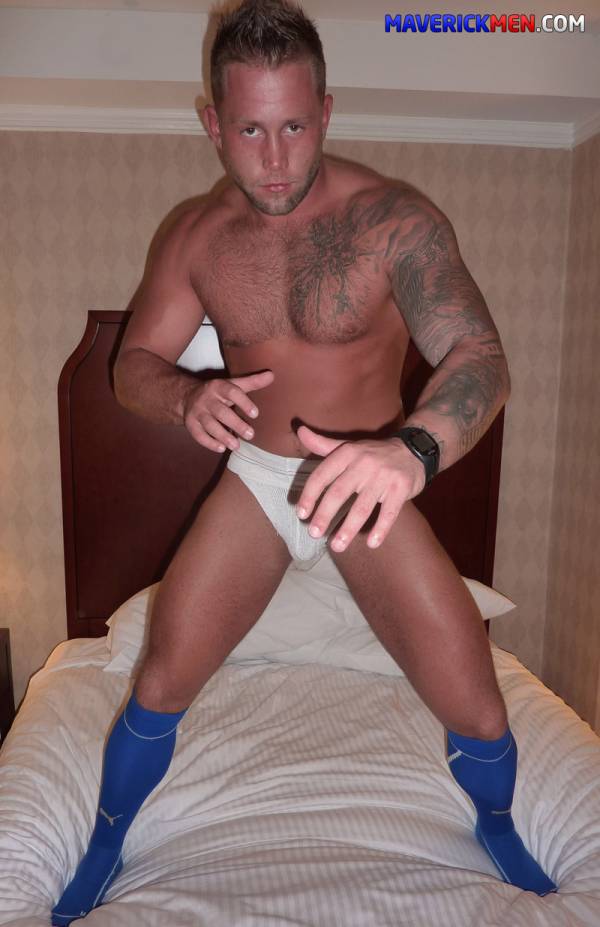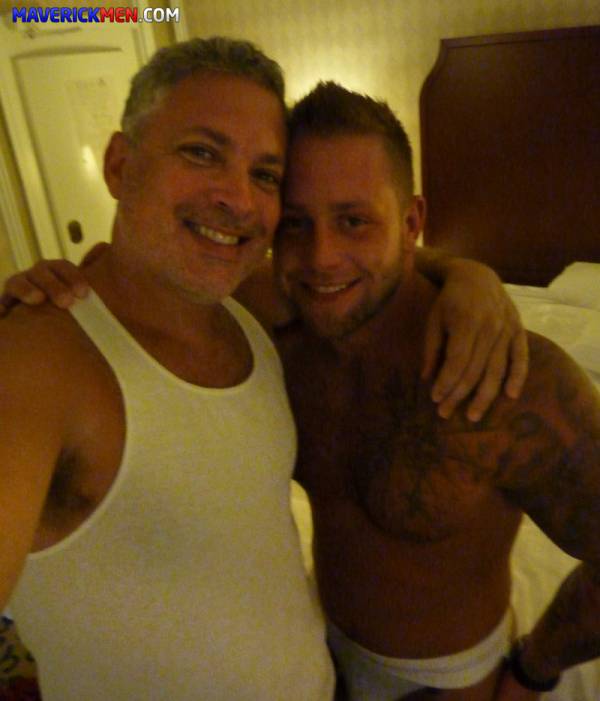 View The Full Post